Argentina is advancing to consolidate its position as a major player in the 'World Cup' of pigs. As in football, the country rivals with Brazil in South America to conquer global preference to its pork meat.
Over the last 2 decades, numbers have been outstanding. Between 2002 and 2021, Argentina's pig industry has shown off a growth rate above 8% per year, which makes the sector the most dynamic in the country's economy since 2011.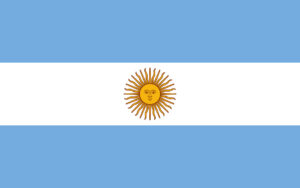 Argentina has area, grains and expertise
According to official data from the Ministry of Agriculture, Livestock and Fisheries, national production closed in 2021 with 694,880 tonnes, 6% higher than 2020 (with 655,382 tonnes), or 410.9% more in comparison to 2002. The country has area, grains and expertise to go further.
Argentinian pig exports have been following that path, too, but not without some setbacks. Since 2015, the country was growing its numbers continuously to achieve 41,345 tonnes in 2020 (397.1% more than 2015). Nonetheless, 2021 presented an unexpected drawback.
In 2021, export numbers were growing monthly until June, then fell 67% abruptly in July and stayed at the same level until the end of the year. Thus, Argentina exported 30,121 tonnes last year, which is 27.1% less than 2020. Market experts pointed to China as a major cause of the decline. The country, responsible for 67% of demand, withdrew from the market.
Pig partnership with China
Anyhow, despite that isolated situation, the Asian giant seems to be a strategic partner for Argentina for pigs, not just as a buyer but as an investor as well.
China and Argentina have signed a US$ 3.8 billion project to double pork production in the South American country before 2024. The agreement includes 25 integrated units of 12,000 sows each, evaluated at US$ 151million each.
The project includes feed manufacturing plants, biodigesters, full cycle breeding, export-licensed slaughterhouses, processing without the use of an effluent lake as well as customs offices. The plans did not only spark enthusiasm but was also greeted with criticism by activists in Argentina.
Strategic pig plan until 2030
In fact, Argentina has a plan to push the country to become one of the main world suppliers by 2030. In April last year, the sector presented its 2020-2030 strategic plan to the national government in the Agro-Industrial Council of Argentina.
By 2030, they forecast annual increasing rates with regard to various aspects:
6% in the number of sows (the goal is 700,000 sows)
5% increase in kg meat produced per sow per year (3,000kg)
11% in tonnes produced (2.1 million tonnes)
7% in domestic consumption (1.3 million tonnes)
31% in exports (800,000 tonnes)
6% in per capita consumption (30 kg)
Domestic pork market
Despite eyes towards the east, the domestic market is another huge opportunity for Argentinean pig farmers. Consumption per capita average jumped from 4.98 kg in 2002 to 15.9 kg last year, a spectacular increasing of 219.2%.
It is worth mentioning that the consumption level was also supplied by imports, which increased 85.6% from 22,497 to 41,744 tonnes in 2021. In other words, it is possible to say that Argentinian production was not enough to attend internal market last year.
Last but not least – to stay in football terms – how is the Brazil-Argentina match going? Since July, due to lower pork meat prices, the main supplier (Brazil) has been scoring several goals. In June, prices per kg were basically the same, but in December, there was a large difference in favour of Brazil. That's all in the game.
Next week Argentina's pig and poultry industries will meet in Buenos Aires at the Avicola Porcinos 2022 event, held March 9-11.