Brazil is the 4th largest producer and exporter on the world's pig market and gathers all conditions to go further to this ranking. Proof of that are previous 2 years, 2020 and 2021, when production jumped up 18% (4.7 million tonnes against 3,983) and exportations 50.6% (1.13 million tonnes against 750,000) in volume.
There are some reasons for that, namely, a strong technical and producing expertise, area, favourable climate, huge amounts of grains, a privileged health status and an organised production sector.
On the other hand, the country also faces obstacles, such as expensive and inefficient logistics, astonishing bureaucracy and economical and political instabilities from time to time.
History of pig farming in Brazil
Pig farming is a secular tradition in Brazil that came with Portuguese settlers hundreds of years ago. In the earliers 1900s, other producers started that came through immigration waves from Germany, Italy and Poland, mainly in the South and Southeast regions.
As a consequence, Brazilian pig production is concentrated in the south (70.9%), in the states of Santa Catarina (30.7%), Paraná (21.1%) and Rio Grande do Sul (19.1%).
The region is also recognised as Classical Swine Fever (CSF) and Foot and Mouth Disease (FMD) free without vaccination by the World International Organization for Animal Health (OIE).
13 Other states have the status "free of CSF and FMD with vaccination", totalling around 95% of Brazilian pig production. These 13 states also strive to obtain the highest recognition in OIE as soon as possible.
Meanwhile, the other 11 states, in the North and Northeast regions, try to climb a grade in order to eradicate the virus from all over Brazil. Additionally, the country had no occurrences of any reportable diseases on pigs in the "free areas" at least the last 15 years.
Pork meat to more than 100 countries
Due to this, Brazil shipped pork meat to more than 100 countries in all continents in 2021. Despite that, the market is largely dependent on few markets. China, Chile, Vietnam, Argentine and Philippines answers by up to 70% of the total.
China, the main export destination, bought 533,700 tonnes last year, 3.9% more than in 2020, much more than the others. The Chinese market alone currently represents almost the half (47.2%) of entire Brazilian pork shipments.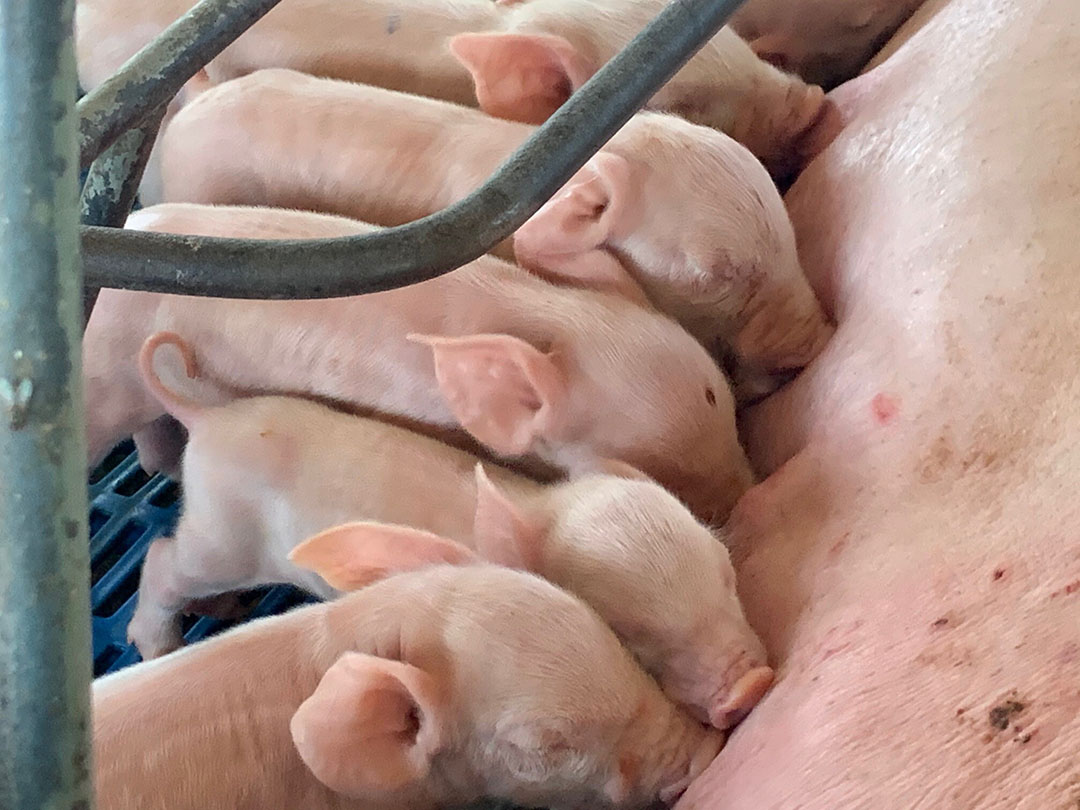 Russia
Anyhow, Russia announced resuming pork meat imports from Brazil last year, which generates optimism among exporters for 2022. Before 2017, Russia had been the main client, with 43% of the entire Brazilian pork exportation that year (more than 250,000 tonnes).
Competitiveness
Another reason is Brazilian competitiveness, thanks to a large offer of grains, such as corn and soy, and large global players such as Seara, BRF, Aurora and Frimesa.
Brazil is the largest soy producer and the 3rd producer of corn globally with 135.9 million tonnes and 85.75 million tonnes last season (20/21). In turn, Seara, BRF, Aurora and Frimesa are some of the largest pig processors worldwide.
Cooperative model
Another highlight is the business model of Brazilian pig production. In this "integration model," companies (such as Seara or BRF) contract small and medium producers, and offer them an entire technological set, price predictability and continuous demand, in exchange to exclusivity.
In turn, the cooperative model has producers generate scale and manage the business by themselves collectively. For instance, that is the case of Aurora, C.Vale, Suinco and many others, that evolve as major players in domestic market and abroad.
Then there are independent pig farmers, who operate alone. This seems to be a diminishing model due to many factors, such as scale, market variations and commercialisation, with an exception of regional brands or premium products.
Per capita consumption increases
Finally, Brazilians have shown more interest in pig meat. Per capita consumption is increasing almost continuously as of 2010 to reach 16.8 kg in 2021 or 19.1% above 2010's level. Currently, 77% of entire production goes to domestic market.