Vostermans Ventilation: New version Basket Fans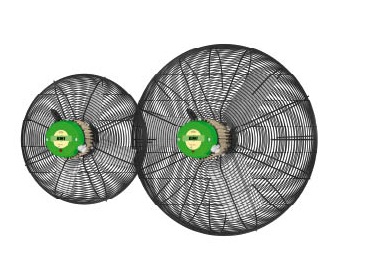 Vostermans Ventilation will release a new version of the Basket Fan. For both brands, Multifan and EMI, the fans will be provided with streamlined grills, which are also easy to mount and enable a durable unit.
The Multifan and EMI Basket Fans are well known for their:
·
High air capacity (up to 48.000 m³/h at 0 Pa)
·
3 year warranty (for fans with diameters smaller than 1 meter)
·
High throw (up to 146 m)
·
Simple, user-friendly construction
·
High efficiency (Watt/ m³)
Due to a large choice in frequencies, voltages, dimensions and materials (plastic and stainless steel impellers) and the high quality level, these recirculation fans can be applied in the agricultural as well as in the industrial field.