Vostermans ventilation updates websites with product selector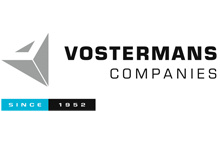 Vostermans Companies' websites have been 'live' since a couple of months, offering greater visibility of Vostermans' fans for animal houses.
The two companies, Vostermans Ventilation and Vostermans Alu Foundries, are presented with several new elements.
The products are conveniently arranged and more attention is paid to markets and segments, in which Vostermans is active in.
Another important addition is the Productselector from Vostermans Ventilation, which gives visitors the opportunity to select fans from a wide range of standard fans themselves.
The related websites:
Vostermans Ventilation
Vostermans Alu Foundries