Robert W. Manly IV Retiring From Smithfield Foods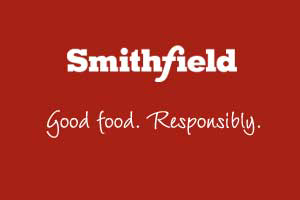 Smithfield Foods, Inc. announced that Robert W. (Bo) Manly IV, executive vice president and chief synergy officer, has retired from the company effective Friday, January 30, 2015.
Manly has had a distinguished career over four decades in the pork, beef and livestock industries. After working for a variety of other companies, he came to Smithfield to serve as executive vice president of Smithfield Foods from 1986 through 1996. His roles also included the positions of president and chief operating officer of Smithfield Packing Co. from 1994 to 1995 and member of the Smithfield Board of Directors. Manly then served as president of Premium Standard Farms for 10 years, later rejoining Smithfield Foods as an executive vice president in 2006.

In 2008, Manly became the company's chief financial officer, and in 2013, Smithfield expanded his responsibilities by making him executive vice president and chief synergy officer. In this role, Manly has been responsible for maximizing synergies and leveraging opportunities between Smithfield, Shuanghui International, and its parent company, WH Group. Following this change last year, Ken Sullivan assumed the role of chief financial officer.