Business Update – New pig innovations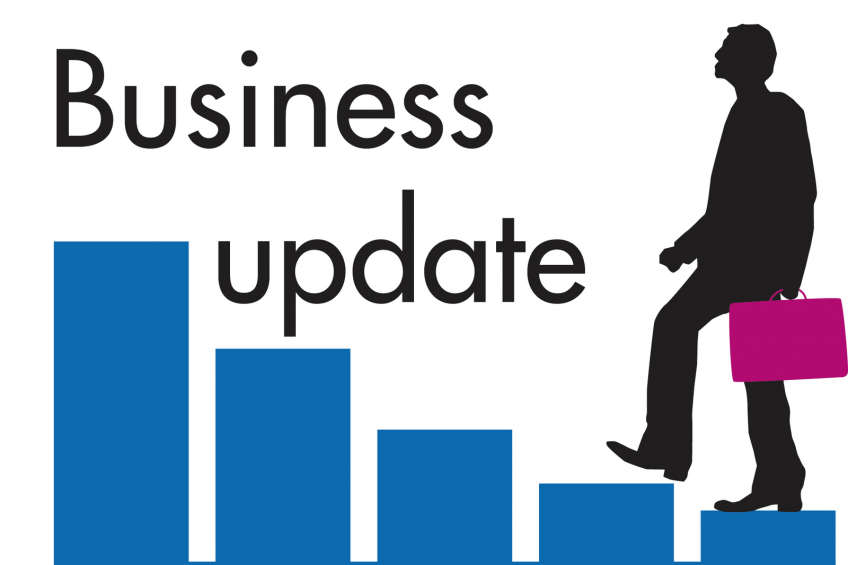 New services, products, additives and concepts have been launched to the international pig market recently. Which one can you apply successfully at your pig farm – and where can they be found? This concise overview gets you up to date.
BASF introduces Natuphos E
Chemical company BASF has introduced its new animal nutrition enzyme, called Natuphos E, at the IPPE global trade show in Atlanta, USA, in January 2016. The product is a phytase, which helps pigs and poultry better utilise phosphorus, other important nutrients such as proteins and calcium as well as energy – bringing a wide range of benefits to the animal feed industry. Besides making phytate-bound phosphorus accessible to animals, the feed additive also releases other associated nutrients, making animals generally more efficient at digesting their feed.
[([002_504_rb-image-2763656.jpeg]:inzetmiddel)]
Lallemand introduces new yeast solution
Yeast manufacturer Lallemand Animal Nutrition has introduced Yang, a new solution for livestock producers. Described as 'the yeast association new generation', the product is a synergistic alliance of specific strains of inactivated yeast; and is a concentrate of defences supporting animals in stressful conditions such as weaning, feed transitions and sanitary challenges. Thanks to new technologies, Lallemand R&D teams have selected yeast strains (including S. cerevisiae and C. jadinii) with complementary properties and combined them in a new formula. Trials have been conducted in controlled facilities and in commercial farms showing beneficial effects in e.g. post-weaning piglets.
New software screening parasites at Zoetis
Animal health company Zoetis has selected German-based digital phenotyping company LemnaTec to provide the software and hardware for its latest research into developing treatments for parasites. Following a visit to see a LemnaTec machine at BASF in Germany, LemnaTec drew up a specification for an automated phenotyping system. The machine is a customised HTS Scanalyzer fitted with a robotic arm to position the plates.
At its global R&D headquarters in Kalamazoo, MI, United States, Zoetis develops effective treatments for internal and external parasites in companion and production animals by using in vitro models.
[([003_110_rb-image-2763657.jpeg]:inzetmiddel)]
New air inlet system avoids cold air drop
Climate, feeding and biometric system developer Fancom is launching a novel air inlet system ensuring a constant, even supply of fresh air into livestock housing in all conditions. It puts an end to cold air dropping down onto animals.
The so-called Fantura air inlet system consists of an air inlet valve, an intelligent actuator and a smart control computer. The special jet stream of the new air inlet valve bundles the incoming air, creating a better throw, and directs the air to the ridge of the house where it can mix with the warm air inside the house. The new inlet valve delivers 30% more capacity.
Simcro launches a new premium syringe
Simcro and Agri-Pro Enterprises of Iowa launched a new forward selectable premium syringe. Simcro's syringe is designed for the swine and poultry sectors to provide better dose accuracy and ease of use at low volumes. The syringe's forward selectable configuration reduces the chances of bubbles in the system and also makes the bubbles easy to remove. Thus ensuring dose accuracy and effectiveness of the treatment. The syringe is now available in a traditional bottle mount collar as well as a one piece bottle mount shroud. Both syringes are graduated with 0.1 ml increments. The 0.5 ml has 5 different settings and 2 ml has 20 difference settings.
[([004_159_rb-image-2763658.jpeg]:inzetmiddel)]
Nedap brings Pig Performance Testing to USA
Nedap has introduced its Pig Performance Testing system in the US market. The device records pig performance indicators, including individual weights and feed intake. Information is available for review and allows users to rank groups based on daily performance.
Data captured can be used to make economical feeding decisions and strategic, objective breeding decisions. The system consists of two parts: a feed trough with a weighing unit and a weighing unit for pigs that can be adjusted to individual pig sizes.
AusScan Online: analysis for soybean meal
AusScan Online, an online platform giving access to near infrared reflectance spectroscopy (NIRS) calibrations, has expanded its offering by adding 8 new parameters to its Total and Standard ileal digestible (SID) amino acid product for soybean meal analysis. Thanks to ongoing research by the Cooperative Research Centre for High Integrity Australian Pork (Pork CRC) in Australia and Aunir in UK, standard ileal digestible values for methionine, cysteine, threonine, isoleucine, leucine, phenylalanine, tryptophan and histidine are now available through the website at no additional cost to the customer.
[([005_995_rb-image-2763659.jpeg]:inzetmiddel)]
Roxell expands its feed transport system
To ensure a sufficient and efficient supply for the houses, Belgian feeding and drinking systems manufacturer Roxell is expanding its Flex-Auger range with a Flex-Auger High Capacity & High Run time with Densicor tube. This transport system offers a capacity of 10 tonnes per hour and a running time of 4 hours per day. Densicor, the wear-resistant polyethylene tube of the Flex-Auger High Capacity, has a diameter of 12.5 cm and optimises the durability of the transport system. The higher material density and the double-walled tube reinforce the robustness of the system.
CBS renews feed enzyme test kit
Canadian Bio-Systems (CBS) has released an upgraded version of its on-site feed enzyme test kit. The improved version of the FeedCheck Express test kit is now paired with an online instructional video quickly accessible via smartphone, tablet or computer. The video offers guidance in a mobile-accessible format. A new supply of the latest FeedCheck Express kits for 2016 is now available to producers in the US and Canada by contacting CBS.
[([006_354_rb-image-2763660.jpeg]:inzetmiddel)]
Hy-Care finisher farm results look promising
It has been proven that keeping finisher pigs in an environment having optimum hygiene pays off. In a specialised high health farm environment, set up by MS Schippers, finisher pigs were observed to grow at a rate of 950 g/day. In addition, it was found that 50% fewer antibiotics were needed and feed conversion was 10% better. In recent years, the company introduced its concept high hygiene concept Hy-Care. The sow and piglets environments were introduced in Zwartakkers test farm, which was covered by Pig Progress last year. In September 2015, the finisher facility was opened, called Raamloop. The farm uses 'Efficiency housing', including cleaning and disinfection after each round, optimised drinking water, floors and walls that are sealed with special coatings and preventive measures against flies.
Positive results with drug delivery strategy
Australian drug delivery company, Phosphagenics reported positive results in an initial pig health and nutrition trial. The trial involved over 1,500 weaner pigs, and is the first in a series of randomised, controlled studies around its strategy Targeted Penetration Matrix (TPM), described as 'a multi-functional and multi-component drug delivery technology'.
The trials were designed to assess if the TPM can enhance the animals' feed conversion ratio (FCR). According to the company's CEO the study provides compelling data to present to major feed producers with a view to entering partnering arrangements. A next study into grow-finishers is to follow.