Latvia expects to restore pig exports to Russia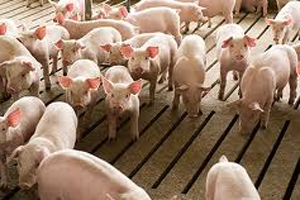 Food and Veterinary Service (PVS) of Latvia in the coming days will request veterinary institutions of Russia and Belarus to cancel the ban on imports of live pigs and pork from Latvia that has been implemented at the end of the last year.
The ban was implemented due to the spread of Classical Swine Fever (CSF) in a number of districts of the country, acting director of the department of veterinary supervision PVS, Edwin Olszewski, announced this week.

At the beginning of this week Russia has already cancelled a similar ban on breeding pigs from Lithuania, where the situation with the disease was exactly the same as with Latvia. Therefore, Latvian farmers are confident that the lifting of the ban will happen.
According to Olszewski, laboratory tests have shown that the disease was concentrated only in certain regions, while the ban applies to the whole country.

He also said that since November of the last year, outbreaks of Classical Swine Fever in Latvia has not been reported, while regions on the border with Russia and Belarus it is still revealed CSF among wild boars.

The Russian market once was very important for Latvia. In 2011, Russia had imported 16,300 tonnes of pigs in live weight which amounted to LAT14mln (US$28mln) from Latvia. In total the country produces 21,600 tonnes of live weight per year, so in 2011 export to Russia accounted for about 77% of the total Latvian pork production.