On 25 October, Pig Progress organises a new webinar 'Do we have the Guts to improve animal welfare?'. This webinar will take place twice on October 25, at 8.00 CET and at 15.00 CET. This way, you can choose the time that suits you best. You can register for free for one of the webinars below.
About the webinar:
Next in the "Future is Pork" webinar series, Boehringer Ingelheim would like to take you on a deep dive into pig welfare and its strong implications for animal health.
Latest research shows a pivotal link between microbiome, the gut, and the brain. Using tail biting as an indicator of disbalance and stress, we will hear some real-life examples on how we can improve welfare and the happiness of our pigs. Because we care for pigs, and happier pigs will make an even happier pig farmer, veterinarian and/or consultant!
The speakers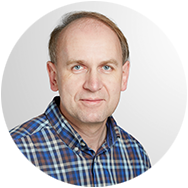 Dr. Franz Lappe
Specialized veterinarian for pigs
Vivet Schweinegesundheit
Presentation title:
Investigation of the causes for tail and ear biting by the use of video technology
As breeding work progresses towards high biological performance we can observe increasing problems with tail and ear biting in pigs. To understand the causes of the biting behaviour, we installed a video camera in the barn and analysed the behaviour. In the process, we noticed certain behavioural patterns that helped us to recognise the causes or to initiate targeted further diagnostics. The most common causes of this misbehaviour are explained with the help of various video clips.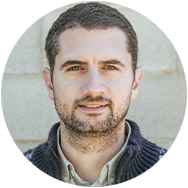 Dr. Pol Llonch, MSc, PhD
Researcher in Animal Behaviour and Welfare in the Department of Animal Science at Autonomous University of Barcelona (UAB)
Presentation title:
Animal health and welfare, an equilibrium to be maintained
The concept of animal welfare
The link between animal welfare with animal health
Describing the importance of gut-brain axis for animal welfare and give some evidence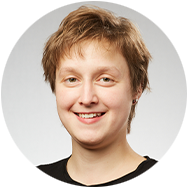 Cecilie Kobek-Kjeldager, PhD Postdoc at Aarhus University, Denmark, Dept. of Animal and Veterinary Sciences
Presentation title:
Abnormal diet, abnormal behaviour: Reviewing the role of diet and the microbiota-gut-brain axis in tail biting pigs
Present how tail biting is caused by cumulative stress experienced by the pig
How the difference between the diet in nature vs. commercial system can be a stressor
Diet-related risk factor for tail biting (not via microbiota-gut-brain axis (MGBA)
Brief introduction to the MGBA
Research linking tail biting and MGBA
Diet-related risk factor for tail biting via the MGBA
Recommendations for diet to mitigate tail biting
Host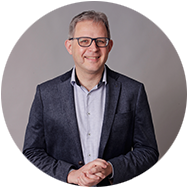 Vincent ter Beek
Host and editor Pig Progress
Partner