Pig Progress will host a free webinar in partnership with dsm-firmenich at June 13 at 15:00 CEST
The modern gilt has been selected for high performance but unless managed correctly from the beginning, she risks exiting the herd prematurely. Preparing the gilt to optimize longevity requires a holistic and adaptative approach to management & nutrition. Strong & well developed bones and joints, a robust immune competency and healthy and mature reproductive organs are critical to a gilts success. Adaptative nutrition approaches focusing on optimum mineral and vitamin nutrition and protection against the risk of mycotoxins are some of the strategies to embrace to correctly prepare and protect these valuable young animals.
Martin Mølgaard Pedersen
Head of Department Breeding & Genetics, Danish Agriculture & Food Council
"DanBred genetic in the future"
Martin Mølgaard Pedersen is the head of the Department for Breeding and Genetics for the Danish Agriculture & Food Council. Martin holds a degree in agriculture economy and has more than 20 years of experience in various positions such as farm manager, production consultant at LMO- Vibrog, and is part of the Danish Agriculture & Food Council since 2014.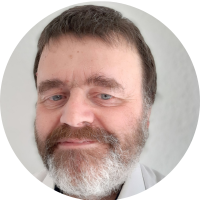 Matthias Wiemann
Technical Services Manager Germany
dsm-firmenich
"Derisking gilt preparation by focusing on immune competency, bone development and reproductive health"
Matthias Wiemann is the head of the Technical and Marketing team for dsm-firmenich Germany, Austria and Switzerland since 2017. Matthias holds a PhD in animal nutrition from University Boon (DE). His research focused on the use of amino acids to reduce nitrogen excretion in sows feeding. Matthias has almost 30 years of experience in various positions in sales, marketing and swine nutrition. He joined DSM in 1999 and is based in Germany.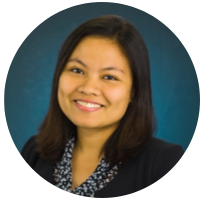 Jeru Abelilla-Mesina, PhD
Swine Technical Expert Manager ASEAN
dsm-firmenich
"Adaptative nutrition approach to preparing and protecting gilts"
Jerubella Abelilla-Mesina is a dsm-firmenich Technical Expert Manager supporting the swine business in Asia. Jeru holds a PhD in Animal Sciences from University of Illinois at Urbana-Champaign (USA). Her research focused on dietary fiber and enzyme application in pigs. Previous jobs include feed research and development and technical support.​ Jeru joined DSM in 2018 and is based in Singapore.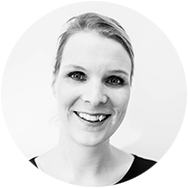 Liza Bruggeling
Freelance host for Pig Progress
Partner