Supporting piglet health begins at birth and is greatly influenced by the environment into which they are born. The sow can be the largest reservoir of infection for newly born piglets if her health is compromised by common issues such as urinary tract infections. In addition to maternal health effects, the cleanliness of the piglet's environment together with protein and fiber nutrition can determine the degree of post-weaning growth lag the piglet's experience. Precision approaches to raw material characterization together with data driven approaches to deeper understanding of animal physiology can help fine tune piglet care for the future. Three speakers will cover the topic of optimizing gastrointestinal functionality of piglets in relation to sow health & its effect on progeny, the role of sanitary conditions and protein nutrition in piglet gut health and how precision approaches to nutrition and health can support better production outcomes.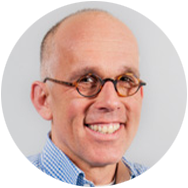 Chris Schouten, DVM
Swine Consultant at adVee Dierenartsen, The Netherlands

"An underestimated issue for sows and progeny: urinary tract infection in lactating sows"
Chris Schouten, born in 1962 , graduated in 1989 at the University of Utrecht. Married and father of 4 children. Started in 1989 as Swine consultant in Erp, in the south-east of the Netherlands. This clinic has evolved to become one of the major clinics in the Netherlands. There are now 45 veterinarians, with 13 of the vets specialising in swine health and 45 other employees. We have our own lab. Our working area is the Netherlands, Belgium and Germany.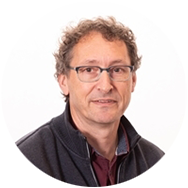 Walter Gerrits, PhD
Professor in Animal Nutrition, WUR

"Effect of sanitary conditions on protein digestibility in weaned piglets"
After completing his PhD on growth modelling in calves in 1996, he worked as a research scientist for TNO Nutrition & Food Research Institute. Since 2016 he holds a personal chair at the Animal Nutrition Group and since 2021 he is chairholder of the Animal Nutrition Group. His research focuses on digestive physiology and macronutrient metabolism in various species, mostly pigs and calves. Prof. Gerrits has focused on interactions between nutrition, health and welfare. In whole-body metabolism studies, he combines indirect calorimetry with stable isotope tracer technology. Understanding of digestion kinetics is a key item in his research across species. In pigs, his research has focused on the quantitative impact of suboptimal health on nutrient digestion and metabolism. Twenty-one PhD students have completed their PhD under his supervision with 10 more underway. His publication record comprises more than 130 papers in peer-reviewed journals.
Estefanía Pérez Calvo, PhD
EMEA Principal Scientist, DSM

"A precision approach to piglet nutrition & the role of maternal health status"
Estefanía Pérez Calvo, a Spanish national, is EMEA Principal Scientist in the DSM Translational Sciences Swine team and is based in Kaiseraugst (Switzerland).
She holds a Veterinary Degree and a PhD in Animal Production and Feed Science at Technology from the University of Zaragoza (Spain). She joined DSM in 2013, as Designated Veterinarian of the DSM Research Center of Animal Nutrition and Health located in Village Neuf (France) and, also as Monogastrics Scientist being involved in new product development from ideation to commercialization.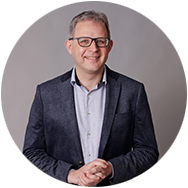 Vincent ter Beek
Host and editor Pig Progress
Partner