The war in Ukraine is a source of great tension on the markets for animal feed raw materials, with repercussions on livestock production being very likely. As far as the pork market is concerned, the main impact will be above all indirect. EU pork product trade with Ukraine is limited, whereas trade with Russia dried up in 2014 as a result of African Swine Fever as well as of the first economic embargo. Nevertheless, the entry into a new diplomatic and economic era could strengthen exports of pork and wheat from Russia to Asia and in particular China, exacerbating competition in this area for European and American exporters.
Expected impacts on livestock feed costs
The main consequence of this war relates to its effect on raw materials; in particular the prices of wheat and corn, of which Russia and Ukraine are major exporters.
The article explains in detail the impact on the raw materials market. Since its publication, futures markets have shown a strong increase. The conflict will bring volatility and uncertainty in the markets; importers of Russian wheat and Ukrainian corn will find other sources of supply (Argentina, USA) while the Sino-Russian axis could strengthen.
Late February and early March, economic sanctions imposed by international powers have caused the price of the Russian rouble to fall sharply. Should the rouble remain weak, then the competitive advantage to Russian exports could offset the weight of the sanctions and the logistical impacts of the conflict. Russian exports are also subject to a quota policy, the volumes of which were determined before the conflict until June 2022.
Impact on pork production and imports in Ukraine
The crisis between Russia and Ukraine will interrupt Ukraine's pork production, as well as the country's imports. That will have an immediate effect on the European market, even though it will be in a targeted and limited way.
Pork production in Ukraine has been stable, with nearly 750,000 tonnes produced annually in recent years. Domestic demand is sluggish due to limited purchasing power, especially since the 2014 crisis, which results in consumption of less than 20 kg carcass equivalent per capita/year, much lower than neighbouring Poland. Imports are limited to complementary supplies of meat, offal and fat for national processors, and amount to around 5% of domestic supplies. National production has been limited in recent years by the spread of African Swine Fever within farms. The ongoing conflict with Russia will temporarily stop Ukrainian pork production, as well as trade with its partners.
The EU exports around 93,000 tonnes of pork and by-products to Ukraine per year. Regular flows from predominantly Poland are recorded. In addition, Ukraine is an escape market for European pork when the European supply is too abundant and Asian demand weakens. In 2021, sales to Ukraine increased by nearly 16% in one year. The Russia-Ukraine dispute could therefore represent a real difficulty for Polish exporters (55,3000 tonnes per year).
Another impact for Ukrainian production: an expected reduction in the imports of live animals, in particular breeding stock. In 2021, Ukraine imported 6,200 breeding animals, worth € 4.9 million. Danish (58% of supplies) and French (37%, or 2,260 head for € 1.3 million) genetics companies will most likely be affected by that impact in the coming months.
Impact on Russian pork production and exports
The conflict could also impact Russian production and the country's exports. Currently, pork production in Russia has slowed down because of the continued presence of African Swine Fever. In 2021, the 1-on-1 growth was 2.5% in 1 year, compared to 8.6% in 20/19. The country's long-term strategy is to continue growing its production (self-sufficiency was attained in 2018), and to become a world player in the pork sector. While its imports have dried up over the past 2 years, the country reached a surplus in pork and started exporting.
The conflict could lead to a reduction in cereal exports and in particular wheat due to logistical difficulties resulting from international sanctions and the conflict affecting the Black Sea, a transit point for Russian and Ukrainian exports of raw materials. The abundance of raw materials on Russian soil could thus be favourable to the formation of an larger surplus of pork for export markets.
Loss major export outlets; Asia as alternative
In terms of trade, Ukraine and Belarus are major outlets for the Russian market. Geopolitical disturbances in this area will impact the pork trade. Flows to Ukraine, which are currently at the rate of 4,000 tonnes per month, will initially be stopped. That will leave more availability to conquer other markets, particularly in Asia.
In a context where competition is fierce on the Asian market, the development of Russian market shares would impact European exporters. Since Russia achieved self-sufficiency, the country has been developing its exports to world markets. In 2021, Russia exported 250,000 tonnes of pork meat and co-products. The main markets are in Europe (Ukraine, Belarus) but also in Asia (Vietnam, Kazakhstan, Hong Kong).
EU-Russia trade: status quo
For many years, Russia used to be a major partner of the European Union in the pig sector. Since the 2014 embargo, however, the relationship between the 2 blocks is almost non-existent. Russia imports minimal quantities of pork and by-products (14,700 tonnes), and the EU accounts for only 10% of its supplies. Since the European embargo against Russia, a small part of the trade in live animals has remained.
In 2021, the EU and Canada exported nearly 14,100 pigs to Russia, for a value of € 12 million. Those are mainly breeders. Trade to Russia could be interrupted, which will heavily penalise the Danes (25% of supplies) and the Dutch (37%). Furthermore, genetics companies are currently suffering from the closure of Russian airspace. Travels to Asia, especially China, must be reorganised. Alternatives of Russian airplanes companies are rare and travel costs are more expensive.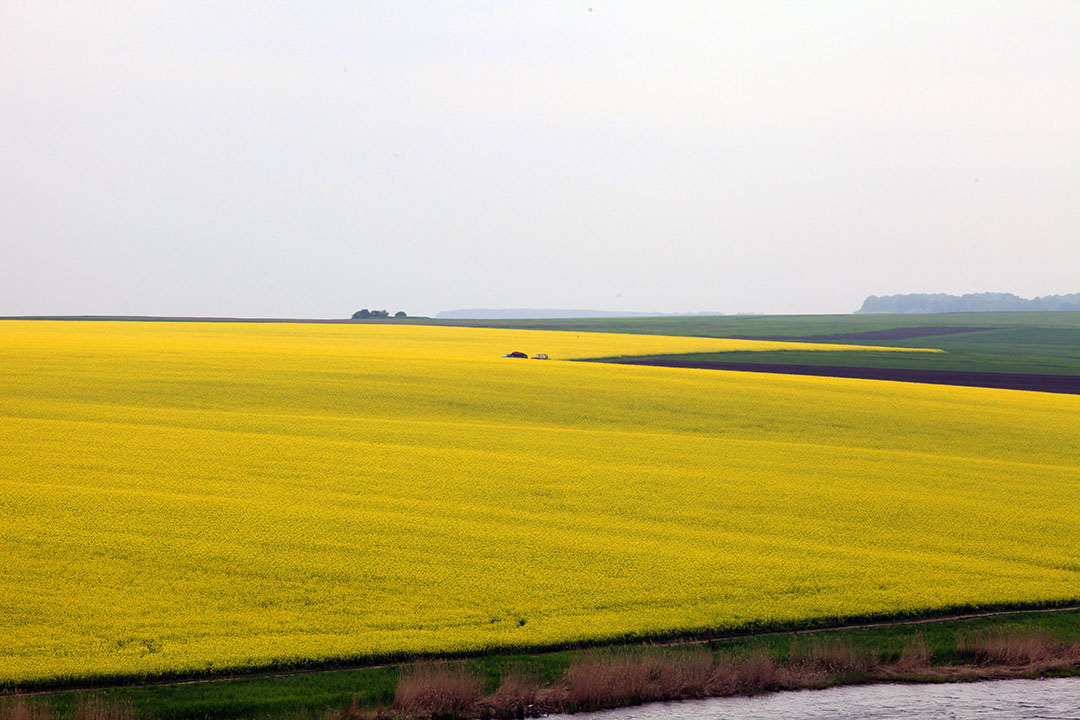 Balancing game for Brazil
In December 2017, for health reasons, Russia banned imports of pork and beef from Brazil. That embargo was partially lifted in December 2021. Russia reopened a quota of 100,000 tonnes for Brazilian meat. So far, the Brazilian government has not directly condemned Russia's attacks, but the Brazilian foreign minister has called for a suspension of hostilities against Ukraine. That political position towards Russia could affect relations between the 2 countries. However, the current and expected surplus in Russia and the weakness of the rouble should result in particularly sluggish import demand from Russia.
Disruption of international pig and pork trade
In conclusion, the conflict between Russia and Ukraine will disrupt international trade. However, the direct effects of the conflict are limited for most major international exporters, given that Ukraine and Russia participate relatively little in international trade in pork products.
European pig genetics companies will be affected most strongly by the conflict, with the trade in breeding stock to Ukraine and Russia representing € 13.7 million annually. In the medium term, tensions between Russia and the West and tightening bonds with Asia could favour the Russian origin of cereals and pork, thus competing with other origins, including the EU.
With permission, this article was republished on the basis of a French publication. The original article, called "Crise Russo-Ukrainienne: Impacts sur la production et les importations de porc" was published in French at the website of IFIP late February and early March, 2022.