"We are up against an invisible enemy"
In an interview on pages 6-9, Dominican pig health experts, Dr Francisco Israel Brito and Professor Joaquín Paulino, discuss African Swine Fever, which is a growing concern as the virus has spread to the Dominican Republic and Haiti in recent years. Is elimination possible?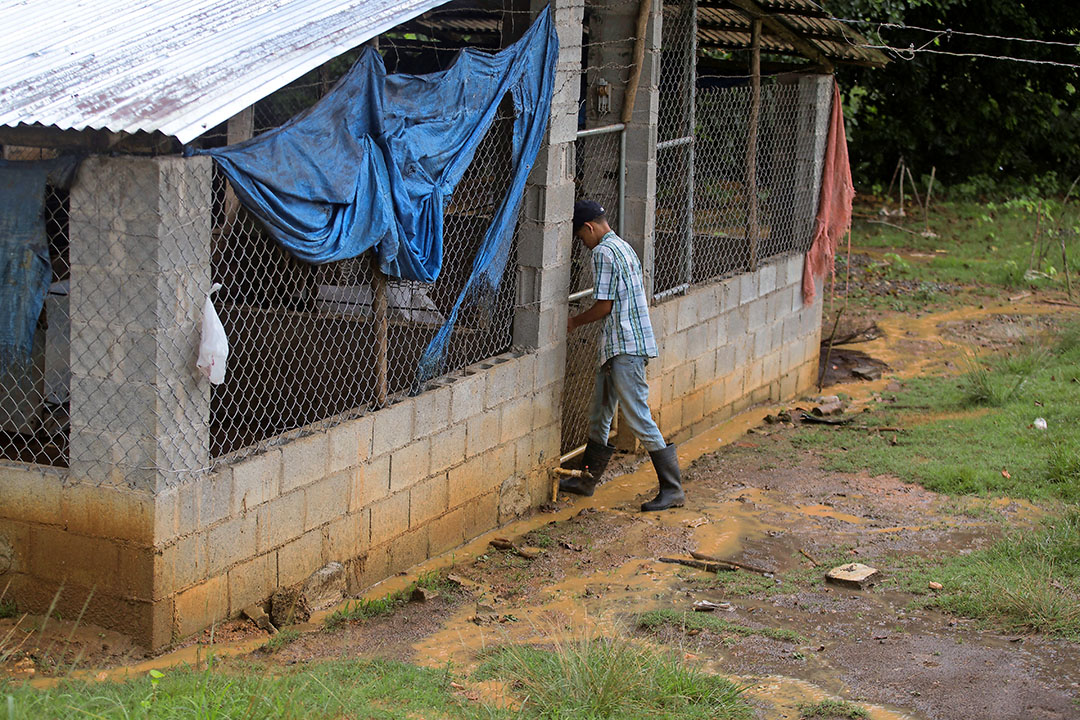 How is Brazil getting on with eradicating CSF?
Correspondent Daniel Azevedo focuses on Brazil and the country's grand plan to eliminate classical swine fever, which resurfaced in the country in 2018. Pages 10-11.
Plant-based vaccine coming for CSF
The world's first plant-based livestock vaccine was approved in the US only in 2006 and was for Newcastle disease in poultry. There is now a plant-based vaccine for Classical Swine Fever (hog cholera) in pigs. Correspondent Treena Hein uncovers the details on pages 13-14.
How to improve PRRS control in 10 steps
A comprehensive review of existing management strategies for PRRS is detailed on pages 16-17, the management strategies of which must be closely examined based on new information from Denmark and the US.
Large-scale vaccination against swine flu (part II)
Following on from the first episode in this 2-part series, this article on pages 18-19 describes how pig vaccination could help avert the next global influenza pandemic.
Fewer lameness-related sow losses in 9 steps
Lameness is one of the most common reasons for premature culling of sows after reproductive failure. These 9 steps on pages 20-21 outline some important aspects to consider to ensure lameness is avoided for as long as possible.
An outside-in approach for replacing ZnO in piglets
A multifactorial and holistic approach combining environmental, nutritional, piglet quality and gut health strategies is needed as swine producers in Europe reach the deadline for the use of medicinal zinc oxide. Read more on pages 22-23.
What drives intake, gut health and performance?
Piglets can be very selective when it comes to what they will and won't eat, but consistent feed intake is essential to piglets' post-weaning gut health and development. Understanding the factors that inform their decision to eat is therefore critical when formulating diets. Find out on pages 27-28.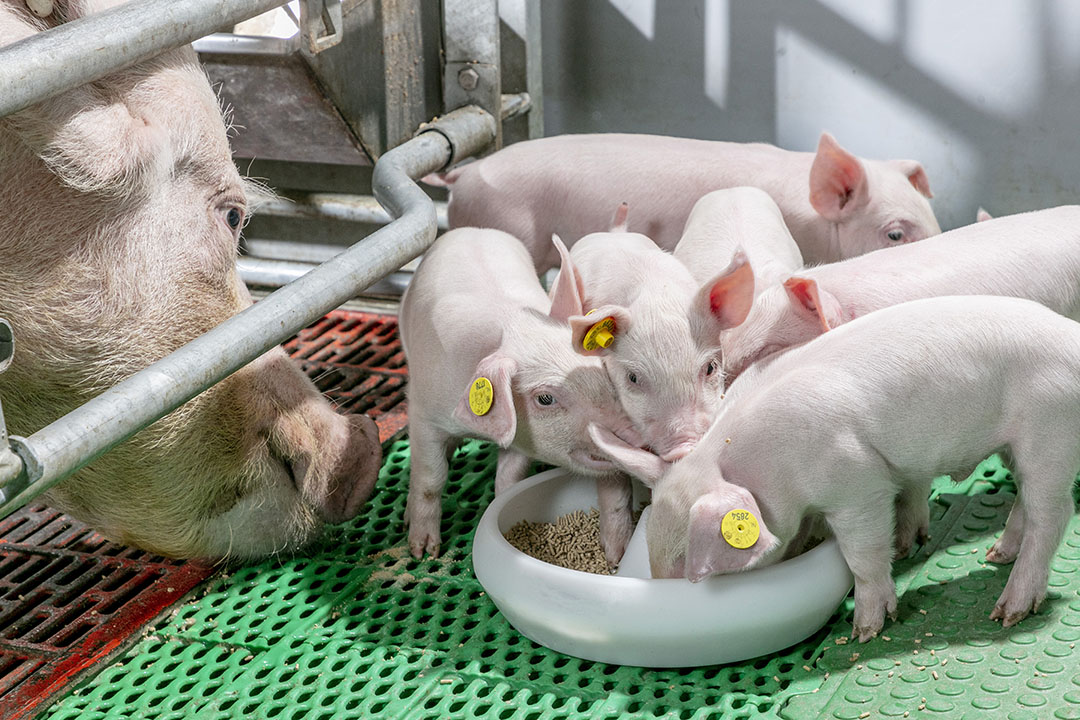 A novel whole yeast for feed applications
While yeasts have been fed to animals for over 100 years due to their nutritional richness and reported effects in supporting health and growth performance, Pichia guilliermondii is a relatively novel type of yeast with promising potential for use in swine feed applications. Find out the details on pages 24-25.
Column: Pelleting the diet
With the current energy prices, feed companies are looking for solutions to reduce production costs. On page 30, Francesc Molist, who holds a PhD in animal nutrition, explains why it is not a good idea to move from pellet to mash diets.
War in Ukraine halts pig farming expansion plans
Due to the ongoing conflict in Ukraine, Dutch pig and dairy farmer, Kees Huizinga, who runs a 15,000 ha farm near Cherkasy in Ukraine, has had to shelve plans to expand his farm facilities. Read more on pages 32-33.
Growing in both size and quality
Préjets of Manitoba pig farm in Canada has invested heavily over the last 25 years, most recently having converted to group housing in gestation and making a switch to liquid feeding. For this farm visit, view pages 36-39.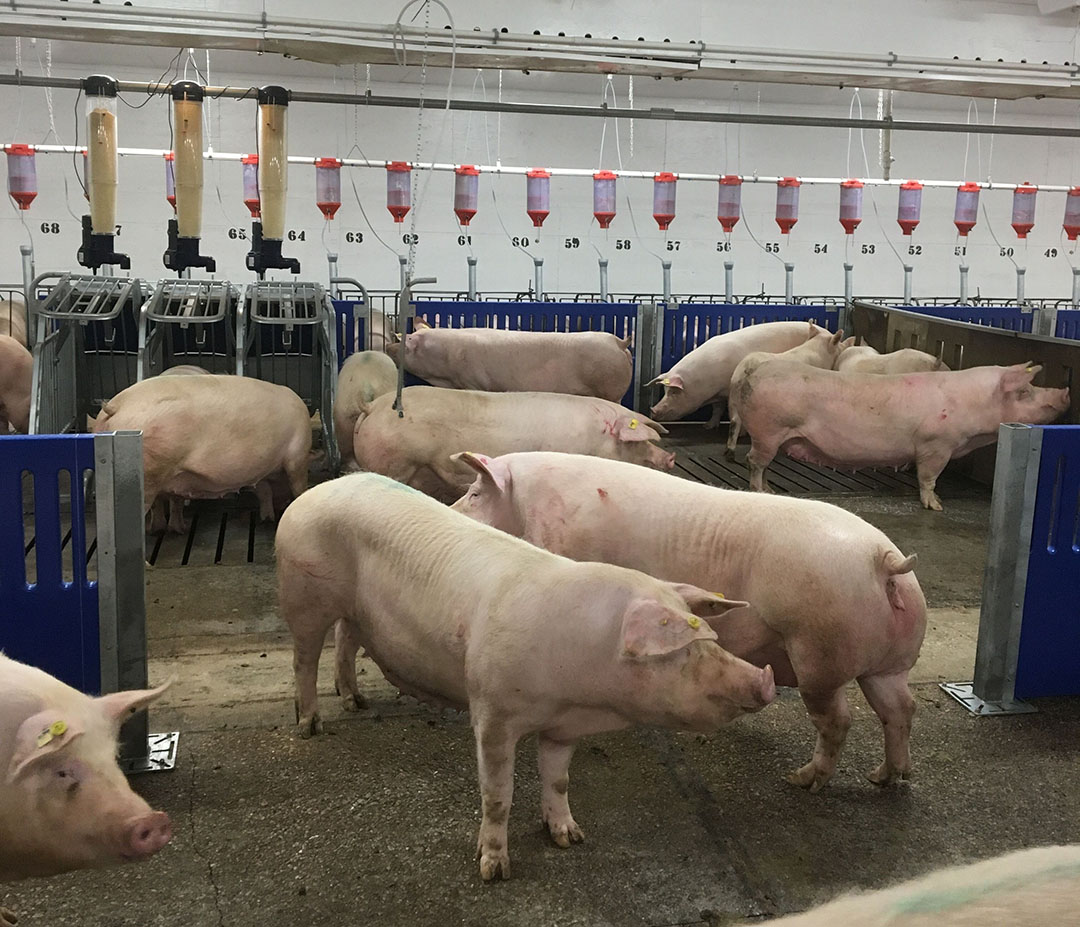 Top 5 strategies to get weaners started on feed
It is advisable to regularly evaluate feeding strategies for weaned pigs. This article on page 40 outlines the top 5 strategies to get weaner pigs started on feed.
Supporting pig performance with L-selenomethionine
Various studies, as outlined on pages 42-43, have shown that L-selenomethionine supplementation in the diet of finishing pigs and sows reduces oxidative stress and increases levels of selenium in plasma, muscle, colostrum and milk compared to supplementation with sodium selenite.
4 tactics to avoid common mistakes in swine nutrition
Pigs require easily digestible, high-quality feed containing essential nutrients to meet their needs. When formulating diets, nutritionists and swine producers should consider 4 tactics as described on page 44 to avoid common mistakes in swine nutrition.
Yeast solutions working together to replace ZnO
A combination of yeast additives can be a powerful tool to help get piglets through weaning without zinc oxide. The article on pages 46-47 considers yeast-based solutions and combined alternative supplement.
The journey toward zero ZnO begins in the gut
From June, pharmacological levels of zinc oxide will no longer be permitted in pig feed in the European Union. How can pig producers help their piglets get through weaning well? This article on pages 48-49 goes straight to the gut.
Particle size and its effect on gut health
Particle size influences feed efficiency and gut health in pigs. With an increased focus on the complex interaction between pellet characteristics, gut health and microbiota, feed processing needs to evolve. See pages 52-53.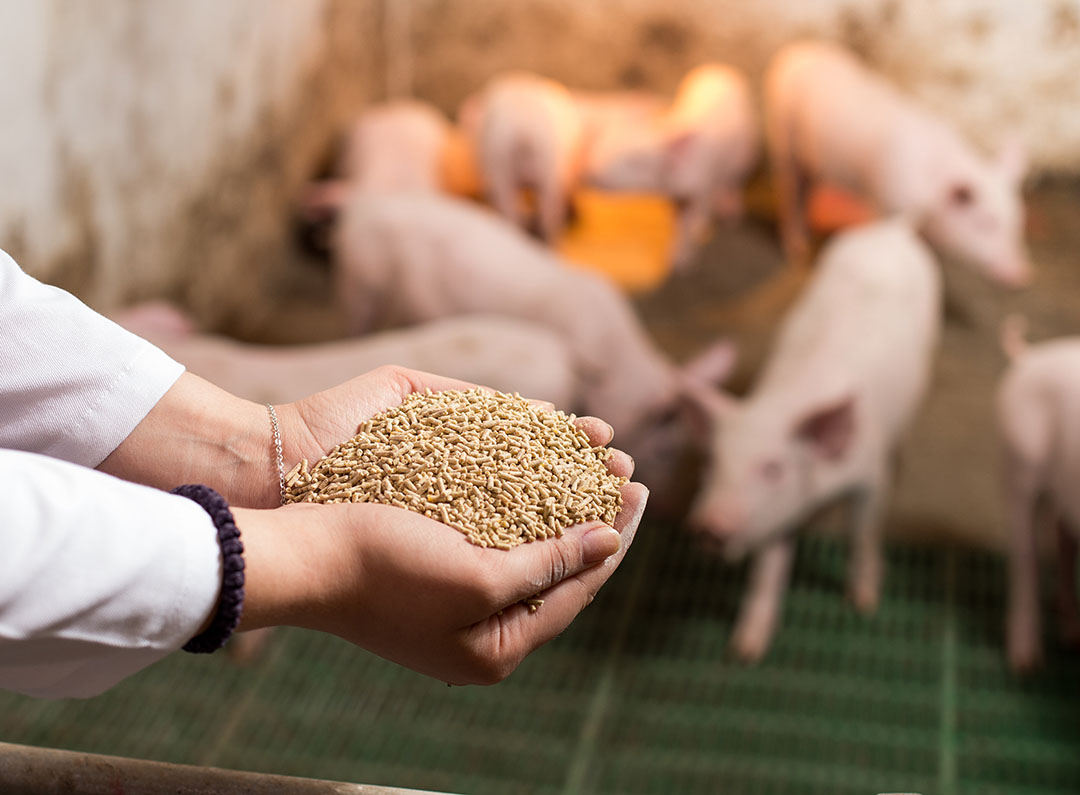 Zinc oxide: Suppression or better supplementation?
With the imminent ban of pharmacological levels of zinc in the EU, is zinc off the table entirely, or can it be used in smarter ways? The article on pages 54-55 explores the answers.
Dealing with industry challenges at the GFSS
At the Global Feed Safety Summit held in April, Roland van der Post, host and GMP+ MD, urged the attendees: "We cannot take feed safety for granted. We have to keep developing our safety control schemes and we have to be prepared for the demands beyond tomorrow." Read more on pages 57-58.
The 5 Domains model
On page 66, columnist Dr Monique Pairis-Garcia explains how some of the industry is transitioning away from the 5 Freedoms and adopting frameworks that not only minimise negative experiences of welfare but promote positive welfare states.
Better gut health for pigs? Nature has many answers
In nature, many compounds exist that can be potent stimuli to a pig's gut and can thus help a piglet through weaning. When mixing the right compounds together, long-lasting effects can be created. Pages 50-51.