View Pig Progress 2 digital magazine
Interview: Saskia Korink, CEO Trouw Nutrition
Saskia Korink has been the CEO of Trouw Nutrition, which is headquartered in the Netherlands, since 2020. Pig Progress editor, Vincent ter Beek, spoke to Korink about the company's strategy, sustainability, the effect of Covid-19 on the business, expectations for what is ahead, and much more, as detailed on pages 6-8.
Column: Fluctuating markets
With the background of unpredictable commodity markets and skyrocketing energy costs, Dr Casey Bradley, president of the Sunswine Group, shares her thoughts on page 9 on the delay or lack of availability of key ingredients to optimise swine rations.
Large-scale vaccination against swine flu (part I)
Pigs can become infected with strains of influenza virus from other pigs, birds, and people, and a study funded by Ceva suggests that Europe's pig herds represent an increasing risk of being the source of the next pandemic influenza virus. Vaccination of pigs could therefore contribute to averting the next global influenza pandemic. Is this happening? Read more on pages 10-11.
A deep dive into 5 American pig countries (II)
Leading up to the United Pork Americas event in April, Pig Progress is taking a closer look at pig-producing countries in the region and considers prospects for development. In this edition on pages 12-15: the US, Brazil, Costa Rica, Bolivia and Argentina.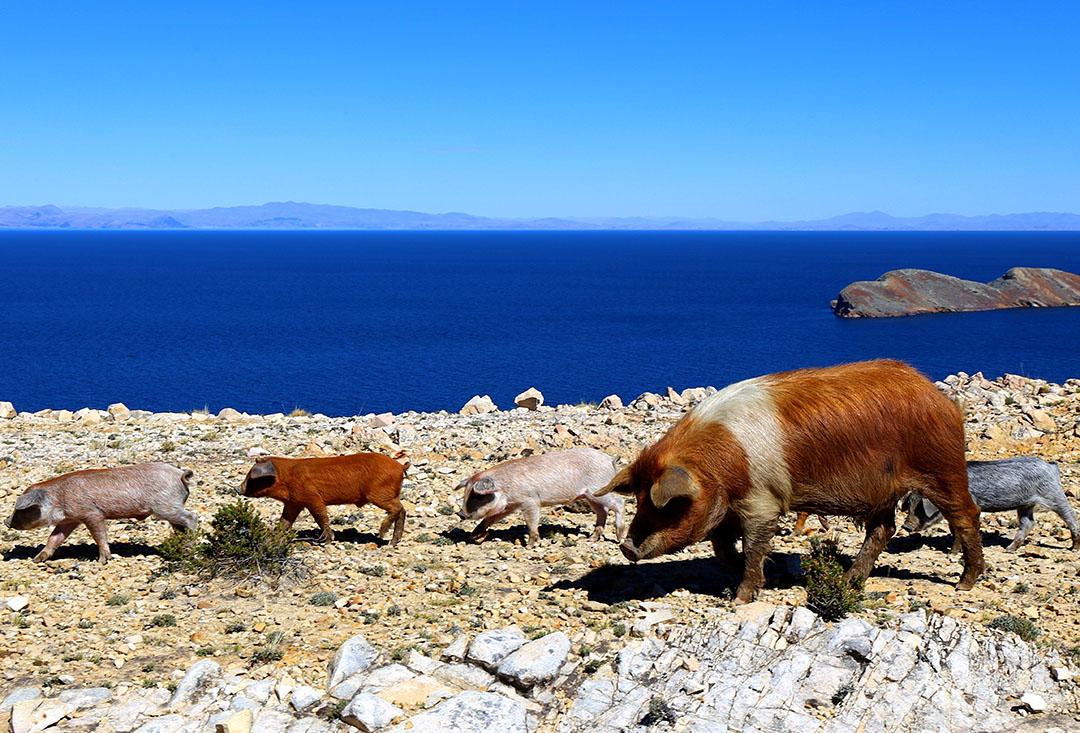 Brachyspira infections in swine – a wonderful threat
Swine dysentery and colitis are caused by Brachyspira bacteria for which a targeted approach is necessary. What are the clinical signs to look out for, and how can producers manage and control the disease and its spread? Find out on pages 16-17.
Farm visit: better biosecurity levels for an entire cooperative
Proper planning is necessary should a decision be made for a cooperative consisting of over 3,200 farms. This is exactly what was done at the Spanish cooperative, Coren, where a specific focus on biosecurity was key, as detailed on pages 18-20.
Mycotoxins in pigs: the state of DON research
Deoxynivalenol (DON) is the most common mycotoxin in pig feed, and even small amounts in pig feed can affect pig performance. This article on pages 21-23 explores how we can mitigate the negative effects of this mycotoxin in pigs.
Supplementary feeding: Enhancing piglet gut health
A pig's gut microbiota has a profound impact on the health of the pig. Piglets are often weaned before a stable gut microbial population is established. This article on pages 24-25 considers the impact of supplemental feed pre and post-weaning.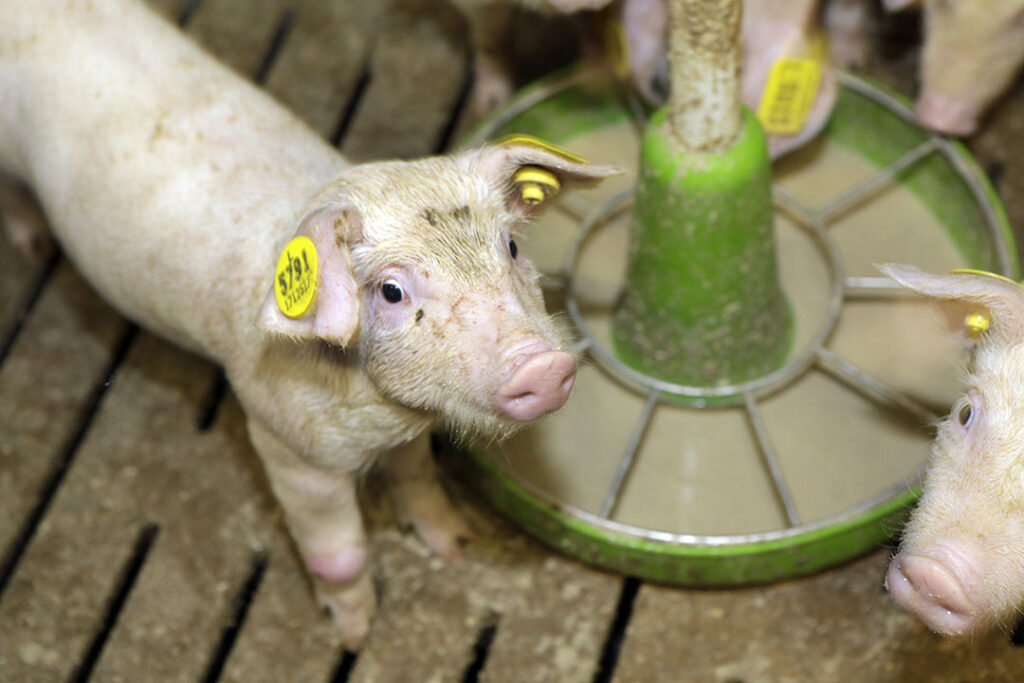 Managing lactation with hyperprolific sows
The breeding goal is shifting from as many piglets born as possible to as many living pigs as possible a few days after birth. To do this, it is imperative to maximise sow colostrum and milk production. Read more on pages 26-28.
Amino acids: A bright synthetic future
The use of synthetic amino acids is increasing, and in 2020, swine feed constituted 37% of the market for amino acids among all feed categories, surpassed by only the poultry sector (44%). With the use of ileal amino acid digestibility measurements for various feed ingredients, nutritionists can formulate even more precisely. Pages 30-31.
Column: Pig toys
According to European legislation, pigs should have permanent access to "environmental enrichment materials", or toys. What are pig toys, and what are they good for? Columnist Irene Camerlink explains on page 34.