US importer recalls bacon products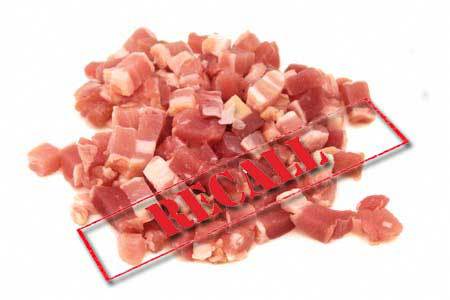 Jetro Cash and Carry Enterprises LLC/R.D. Food Services LP, an importer from New York, is recalling approximately 2,900 pounds of diced bacon products that may be contaminated with Listeria monocytogenes, the U.S. Department of Agriculture's Food Safety and Inspection Service (FSIS) announced.
Through routine testing on July 19, 2011, FSIS found a sample of cooked diced bacon imported from Canadian EST No. 169A, Aliments Prince, S.E.C. to be positive for Listeria monocytogenes . The initial product represented by that sample is on hold, but the Canadian Food Inspection Agency notified FSIS that additional product represented by the positive sample had been shipped to the United States. FSIS and the company have received no reports of illnesses associated with consumption of these products.

The following products are subject to recall:
10 lb. shipping container with 2, 5 lb. bags boxes containing 2 5-lb bags of "Assoluti Cooked Diced Bacon"
The "Assoluti Cooked Diced Bacon" has a case code of 1173 and EST No. 169A. It bears the Canadian mark of inspection and a Certification Number of 406515, 406516, or 406562. The products were shipped to distribution centers in Fla., Ill., Ind., Mich., and Ohio for further distribution to food service institutions.

FSIS routinely conducts recall effectiveness checks to verify recalling firms notify their customers of the recall and that steps are taken to make certain that the product is no longer available to consumers.
Class I Recall
Health Risk: High