US firm recalls pork products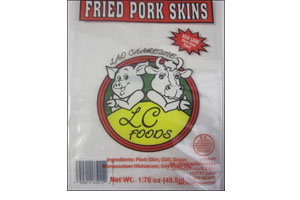 Lao Chareune Foods, a Dallas, Texas, establishment, is recalling approximately 8,200 pounds of various beef and pork products because they were produced without federal inspection and misbranded, the U.S. Department of Agriculture's Food Safety and Inspection Service (FSIS) announced.
The following products are subject to recall: [View Labels]
3-oz. and 8-oz. packages containing "Pork Snack Stick"
3.20-oz. packages containing "Seasoned Fried Beef"
1.76-oz. packages containing "Fried Pork Skins"
1.20-oz. packages containing "Sliced Fried Pork Ears."
Each package bears the establishment number "EST. 13479" inside the USDA mark of inspection. There are no production or expiration dates on the products in commerce. The pork snack stick is also misbranded in that it is raw and as such cannot be labeled as a snack stick. FSIS has determined that the products were produced from 22 May 2012 to the present and distributed to retail establishments in Louisiana and Texas.


The problem was discovered by FSIS enforcement personnel who identified the products in commerce labeled with the USDA mark of inspection and determined that they were produced without the benefit of inspection.


FSIS has received no reports of illness due to consumption of these products.


Class I Recall
Health: High