US announces first pig farmer of the year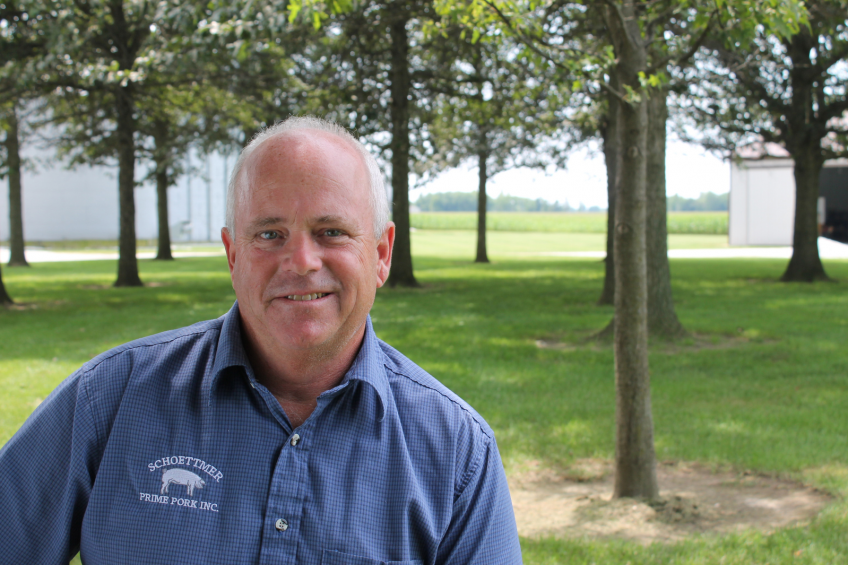 Keith Schoettmer, a pig farmer from Tipton, IN, has become the recipient of the first-ever America's Pig Farmer of the Year Award.
The award is designed to recognise a pig farmer who excels at raising pigs using the 'We Care' ethical principles, as is laid out by the United States National Pork Board (NPB) and connects with today's consumers about how pork is produced.
The announcement comes just one week after Rachael Bright was announced Pig Farmer of the Year in the United Kingdom.
Looking forward to the dialog
"We are pleased to have Keith represent America's pig farmers, and we look forward to the dialog he will create as he travels around the country," said Derrick Sleezer, NPB president. "It's important that we connect with today's consumers about how we raise their food in an ethical and transparent way. Keith's interest in sharing his farm's story – and putting a face on today's pig farming – will help us reach this goal."
[([002_715_rb-image-2700554.jpeg]:inzetgroot)]
22,000 pigs annually
Schoettmer and his wife Darla founded their family farm, Schoettmer Prime Pork, in 1987. They've grown the farm steadily over the years with their community's values in mind and now raise about 22,000 pigs annually with the help of several full-time employees. Keith Schoettmer is seen here with Pig Farmer of the Year jury member Chris Soules, a farmer from Arlington, Iowa, who is also a television star from The Bachelor and Dancing with the Stars.
Help of family and employees
"I'm honoured to receive this award from the National Pork Board," said Schoettmer in a press release by NPB. "I couldn't do what I do every day without the help of family and employees, so this award signifies a collective recognition of what we do every day on the farm to care for our pigs, our people and the planet."
Schoettmer was selected as the first winner of America's Pig Farmer of the Year after passing a third-party audit of on-farm practices and going through a series of written and oral interviews conducted by subject-matter experts. He has achieved excellence in all aspects of pig farming, including animal care, environmental stewardship, employee work environment and outstanding community service.