UK: Surge in demand for piggery checks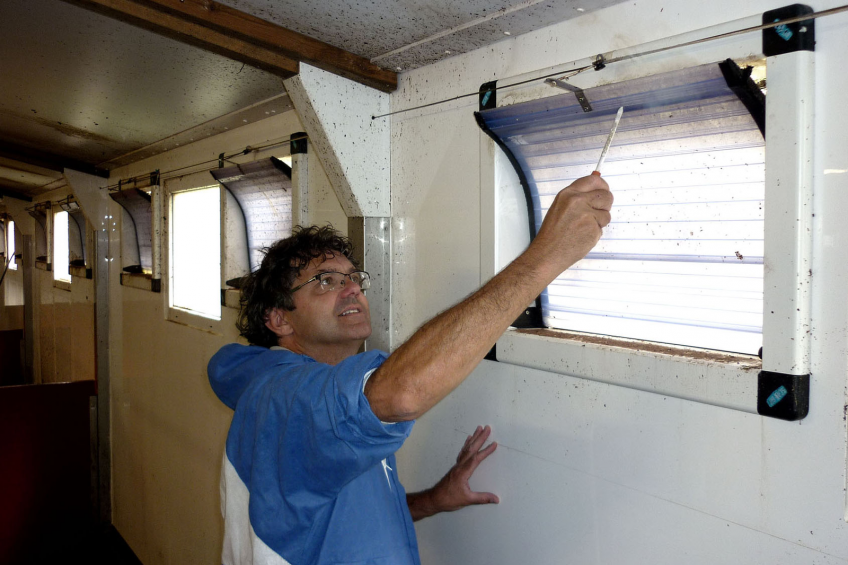 Huge interest in the regular servicing of piggery heating and ventilation controls has been reported by Tim Miller, ARM Building's environment specialist.
Since the company introduced an annual environmental 'MOT' for pig housing earlier this year. Miller states he has been called in to check piggeries all over the country and many farmers now want yearly visits.

"Frequently, controls have been set up by an electrician who doesn't fully understand the calibrations needed to regulate fans and heaters to meet the needs of the pigs — sometimes very young pigs at a critical stage of their lives," he said.
In addition, stockmen may alter the controls without realising the full implications of the effects it may have, which may mean the building is not running at optimum efficiency.

"We've seen farmers being told to get more air into a weaner building and this can result in the heating being on for long periods of time, without the building ever reaching the set temperature — which can be both inefficient and expensive," he said.
When Miller is called in, he checks the set-up and equipment and also offers specialist training to the stockmen and women. Sometimes a problem is simply due to a change in stocking rate, but more often there's an underlying cause, he says.

The relatively new system of remote monitoring is playing an increasingly important role on many farms as it records what is actually happening. However, there is no replacement for physically going into the building and seeing what is happening.
"You can tell when settings appear strange and cause anomalies and it is also possible to find fans that are faulty or not working," he said.

It's been calculated that farmers are losing thousands of pounds annually through poorer growth rates, feed conversion and health in their pigs simply due to incorrect ventilation control.