Taiwan may give in to US demands concerning ractopamine in meat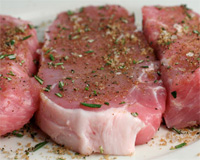 The Taiwanese government might apply different ractopamine standards to local pork products and imported ones.
Taiwan might lift a ban on US beef containing ractopamine while allowing imports of pork containing residue of such substances, an adoption of current practise in Japan.
Washington has been pressuring Taipei to revise its zero tolerance policy on ractopamine, which was found in some rejected shipments of beef from the US last year.
The issue has become central to the ongoing suspension of talks between Taiwan and the US under the bilateral Trade and Investment Framework Agreement (TIFA 1994).
Taiwan banned the use and mandated a zero-tolerance approach to the feed additive ractopamine ten years ago.
Pig farmers have since followed the government guidelines, set up to protect public safety and health, to the point that it is now standard practise.
Use of ractopamine was punishable with a fine. If Taiwan lifts the ban on imports, pig farmers in the east and in the south of Taiwan plan to stage protests.