Swaziland: Ag development programme supports pig farmers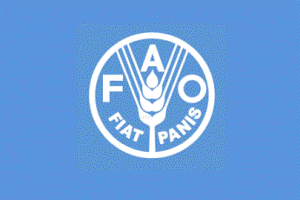 The Swaziland Agricultural Development Programme (SADP), a joint programme developed by the FAO and EU, is helping Swaziland's pig farmers.
The programme has recently helped by contributing to the construction of a pig quarantine facility that will keep imported pigs until they are declared safe for dissemination in Swaziland. The quarantine facility, based at Mpisi farm will serve 800 farmers.
Swaziland's Ministry of Agriculture has trained more than 786 pig farmers from 2011 to 2012, and reports that some 120 farmers enter the pig industry every month in Swaziland.
Swazialnd's pig industry is highly subsisdised byy the government, and is a net importer of pig and pig products. Minister of Agriculture Clement Dlamini, commenting on the new pig quarantine installation, said that government wants to scale up local pork production and quality, in view of food security and biosecurity.
"Pork demand in Swaziland remains too high and it is for this reason that we challenge pig farmers to increase their production," he said.
About SADP
Rural farmers in Swaziland are starting to reap the fruits of a comprehensive effort by the government and FAO with support of the European Union (EU) to reverse the country's declining agricultural productivity.
Since 2009, the EU has been supporting a wide-ranging initiative of the government and FAO to raise nutrition levels of the rural population and stimulate their economic growth potential, known as the Swaziland Agricultural Development Project (SADP), a 5-years programme funded with over €14 million of EU and almost €350 000 by FAO.
To support the younger generation, SADP is helping youth groups set up small agricultural businesses. Sixty groups, comprising around 2 500 youngsters, are engaged in pig production, poultry farming or vegetable and field crop production. They get the equipment, tools, inputs, medicines and training to make their business run.
Louise McDonald, country program manager for the International Fund for Agricultural Development (IFAD) for Swaziland, says that SADP's achievements have strengthened collaboration between IFAD and FAO in assisting the government and smallholder farmers. "Together, we will work on bridging SADP's activities with a US$ 47 million program to be co-financed by IFAD", she says.

Related website: