Russia: Pig farmers demanding increased import duties on live pigs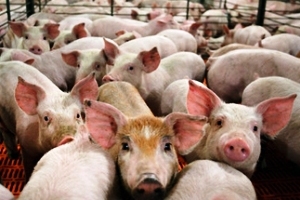 The Russian Union of Pig Farmers is currently preparing a request to investigate the negative impact a sharp reduction in import duties on live pigs could have on the industry, after the country's WTO accession.
The documents will soon be sent to the Kremlin, which has already voiced its support for this initiative. Russian pig farmers demand the introduction of safeguard measures, and in particular a return to the import duty on live pigs at the same volume, from the current 5%, to 40%.
As remarked recently by the general director of the Union Yuri Kovalev, according to the rules of the World Trade Organization (WTO), if the input tariff measures represent a significant threat to the industry and economy, and it is possible to prove this negative effect, then the state has the right to impose special safeguard measures.
In that case, if the Union could present convincing evidence of such harm, the government will initiate a special investigation, which may have the result in the duty on pork to be re-raised.
Under the current rules, investigation must be carried out for a period for 2-3 months, so according to experts' forecasts the final decision on this issue will be made in November or December of 2012.
Source: Newsland