Podcast: Highlights from the pig survivability conference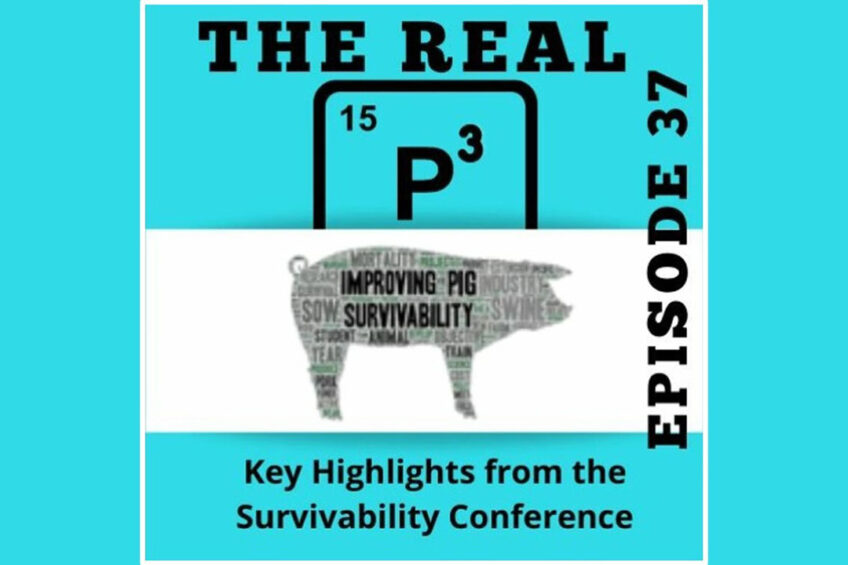 In this 37th episode of the Real P3 podcast, Dr Casey Bradley shares some highlights and key takeaways from the International Conference on Pig Survivability, which took place from 27-28 October in Oklahoma, Nabraska, US.
The Real P3 podcast series is an initiative where pork professionals from around the globe share their thoughts, insights and solutions to their day-to-day challenges in the pig farming and production industry.
In this episode, Dr Bradley looks back at the International Conference on Pig Survivability, a result of a 5-year project encompassing research, education and extension efforts with the goal of reducing overall mortality in the US commercial swine industry. The conference welcomed 451 attendees from producers to veterinarians, nutritionists, geneticists and economists, as well as key decision-makers from some 175 organisations.
"We have a mortality problem"
"We have a mortality problem and I think we have become numb to the numbers," says Dr Bradley. She highlighted a presentation by an Iowa State PhD student who showed 8% as a very low wean-to-finish mortality rate. "Is that a true reflection? This is not acceptable," she adds.
Biosecurity and manure handling
In terms of biosecurity, and amid widespread labour shortage, Dr Bradley questions if we are asking too much of our employees in the sector. She also touches on concerns around manure handling, storage, and disease mitigation strategies.
Correlation vs causation
We need to take a closer look into correlation versus causation and at how we are going to become more predictive. Dr Bradley also links pelvic organ prolapse, ligament formation, collagen and vitamin C.
People problems
"People are the hardest part of our business; pigs are the easy part!" Pig producers worldwide struggle with various challenges around maintaining a consistent labour force, training their labour force, and having a good team looking after their animals. Dr Bradley also highlights the use of sufficient and adequate resources and the importance of accountability.
To conclude, Dr Bradley believes that "the solution to mortality is on the producer now. It is our responsibility to step up and fix the problem".
For a pool of resources for managing mortality to various research done in this area of pig production, visit www.piglivability.org.
Earlier episodes of the Real P3 podcast series
Pig Progress has published numerous episodes of the Real P3 podcast series, with the most recent being the following: