New pig weighers introduced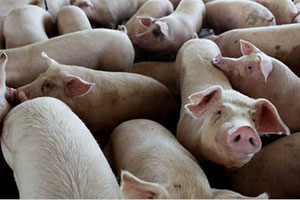 Two new high-quality German-made electronic pig and livestock weighers have been introduced by Suffolk-based equipment supplier, Quality Equipment. They incorporate a range of well-thought-out design features to make them easy to use on the farm.
The first model, ETW 300 VA made from stainless steel, has a platform height of only 35mm. It is fitted with large rubber wheels at one end enabling it to be tipped up for easy transportation and manoeuvring through standard-sized doorways.

Mains and battery operated, the splash-proof stainless steel control head allows precision weighing of restless animals, and has a USB point to transfer information — weight, date and time — to a portable memory stick. Coloured lights — green, amber and red — alert operators to which pigs are ready, nearing or over their designated weight.

Measuring 1600mm x 525mm x 900mm and incorporating a non-slip slatted floor, it weighs 54kg.

The second, lightweight, model, ETW 300, is constructed from aluminium and features self-supporting sides to allow the stockperson to walk though. Measuring 1760mm x 575mm x 930mm the weigh cells and wires are integrated into the frame for protection against dirt and vermin.  The battery offers up to 70 hours of independent operation and, as an optional extra, it is possible to transfer data to a wireless printer or PC up to 800m away.

Both machines can weigh animals up to 300kg, feature easy-to-operate door mechanisms and are available with solid sides. They cost £1910 (€2,270) and £1765 (€2,098), respectively.