Netherlands: Pro Dromi system put into practice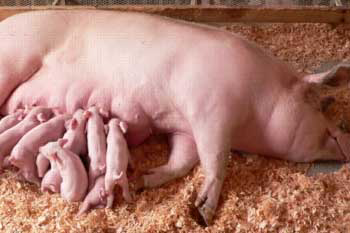 In total 16 sow breeders have started to work with the novel and experimental Pro Dromi farrowing pen. This model was developed by 14 sow breeders in 2010, and should offer advantages for sows and piglets and also for their farmers.
Prior to this on-farm test phase, development and tests have been carried out at Pig Innovation Centre Sterksel, part of Wageningen University. The sow breeders voluntarily stepped forward in order to collect further practical experience. The project started in the end of 2012 and will continue well into 2013.

End goal is to collect results, which can be analysed and compared. Each participant has his own view on the project – one of them announced to be continuing to use the Pro Dromi farrowing pen as a nursery facility – only the sow will need transporting. On each farm, one or two Pro Dromi farrowing pens will be built in and tested. Students and trainees from colleges will place cameras in the pens and observe the footage. Important for them is partition duration, lying behaviour of sows and piglets, crushing, nesting behaviour and lactating frequency.