Miratorg announces large pig farm in Russian Kursk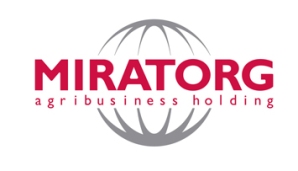 Russian agricultural holding Miratorg, currently the largest pork producer in the country, has recently announced plans to open a pig farm Pristensky in the Kursk region near the end of 2012. The total worth of the complex is estimated to cost up to 6.25 billion rubles (US$205 mln).
The farm will consist of four separate complexes, across three sites: one farm for the expected 5,000 sows and two zones for rearing and fattening with a capacity of 26,289 pigs per zone. The total production capacity of pig farm will be in total 200,000 pigs – simultaneously producing more than 50,000 tonnes of pork meat in live weight per year.
In 2013 Miratorg will start building a number of other complexes with the same parameters in the Kursk region. Kursk Governor Alexander Mikhailov and President of Miratorg Viktor Linnik signed an agreement to that effect in early 2012. Miratorg intends to invest 10 billion rubles (US$ 330 mln) in the region on construction, which will chiefly be located in the Sudzhansky and Oboyan areas. The holding intends to expand its acreage in the Kursk region from the current 8,000 ha to 25,000-30,000 ha, to provide the increasing the pig stock in the region with sufficient feed resources.
Source: Vladislav Vorotnikov