China aims for higher pork production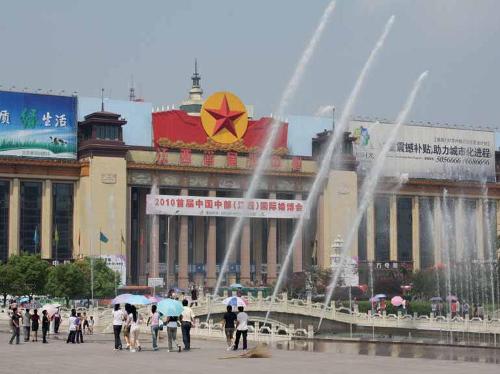 Pork production in China is experiencing major changes. As part of the current five year plan the government wants pork production to increase. The growth will have to come from large production units, which have to meet new standards for efficiency, food safety and environment protection.
During the current five year plan the Chinese government wants to increase meat production and modernise the meat industry. Production has to be concentrated in larger production units and, following some major food scandals, investments will be made in test systems and control programmes to secure food safety. By the year 2015 meat production should increase to roughly 85 million tonnes of meat, which is 17% up from 2010. In addition, poultry production should increase to approximately 18 million tonnes, beef to 7 million tonnes, sheep to 5 million tonnes and pork to more than 54 million tonnes, which is 7% more than in 2010.
Due to an increase in income it is to be expected that the Chinese consumer will buy more meat and demands it to be safe and of good quality. Yao Minpu, chairman of China's Swine Industry Association, therefore forecasts that meat consumption will increase from the current 105 g per capita per day to 108 g in 2015 and 110 g in the year 2020. Most of the meat (approximately 68%) will be bought fresh, 17% frozen and 15% as further processed products.Meanwhile the population in China is expected to grow from today's 1.34 billion to 1.38 billion in 2015 and 1.41 billion in 2020. This shows that China will have to increase its total meat output rather dramatically by at least 10%, especially since the disposable income per capita is expected to go up by at least 7%.
Traditionally in China pork is by far the most favourite meat. Nevertheless, its share of total meat consumption dropped from 85.9% in 1985 to 65.2% in 2010 (Figure 1).
However during the same time the number of pigs kept on growing as did the total pork meat output. Interestingly during the timeframe from 2000 to 2010 the increase in tonnage (+3.7%) was higher than the increase in pig numbers (+3.4%), which indicates an increase in carcass weight (Figures 2 and 3). Yao Minpu expects that carcass weights will increase from the current 76 kg to 80 kg in 2015 and 82 kg in 2020.

Exodus of small producers
In the past, nearly every single small scale farmer used to have a couple of pigs in his back yard. In recent years an increasing number of household pig raisers withdrew from the market leaving the business to large scale pork producers.
Household or small scale farmers chose to work out of home to obtain higher wages, and be freed from market uncertainties, pig disease problems and higher production costs. Table 1 shows that in 2009 many small scale producers left the business, while those who stayed increased their production capacity.
A few years ago the exodus of small scale producers was bigger than the production increase of large scale producers. The relative limited availability of land, as well as environment protection, funds, high feed prices and low returns delayed the expansion plans of large scale producers. This, in turn, caused a strong shortage of breeding pigs.
Consequently, in early 2010 the price for piglets and pig meat rose rapidly, activating raisers to purchase more sows. Meanwhile some provinces suffered from epidemic diseases, like for instance Foot-and-Mouth Disease and PRRS which again had a negative effect on the number of piglets coming to the market. Whether this finally will have an impact on the supply-demand relation is uncertain, but analysts expect that the sow purchasing peak will result in a decline in the pork price for 2012 and a deficit in 2013. This prediction will stimulate pig raisers to not add too many sows so that pork price in 2013 will not be too low.
Recent market trends indicate however a high price for live pigs during this spring, then it will be low during the summer and rise again at the end of the year.
Producer cooperatives
The drop in numbers of small scale farmers is supported by the Chinese government, because it wants to professionalise the industry, allowing a better control over product safety and quality as well as market price.
Not all small or medium size producers decide to leave the business. In some small scale pig raising regions, household raisers get together to establish a cooperative association in order to cope with market fluctuation and to guarantee food quality and safety. For instance, Jiashan, which is an ancient town in Zhejiang province where live pig breeding is a traditional industry, started a cooperative in 2009. It has 101 members including 87 household raisers and nine animal husbandry/ veterinarian stations.
The cooperative, is based on the tenet of 'people run, people manage and people benefit', providing services including boar purchase, commercial pig marketing, veterinary drugs and feed related sale, equipment purchase, training, production information and so on.
Six unification principles
"Generally, the cooperative plays a role of guide, coordinator, server, to benefit members and defend trade benefits," says Jinhua Fu, deputy director general of the Bureau of Animal Husbandry of Jiashan town and CEO of Yinshan's pig production and marketing cooperative. He introduced the idea that the members of the cooperative should follow the 'six unifications' principle:
unified supply of well-bred animals,
unified supply of feed and veterinary drugs,
unified application of nuisance free techniques and practices,
unified use of production record,
unified monitoring and controlling immunity and animal diseases,
unified brand and marketing of live pigs.
For the moment the cooperative controls 12,000 sows and 220,000 live pigs for sale. Last year it had an output value of RMB 0.26 billion (€32 million) and a profit of RMB 20 million (€2.5 million).
The brand 'Yinshan' pork stands for delicious, no antibiotics, green and a heavy metal content lower than national level.
Large scale operations
The only solution to enhance efficiency and resist risks is to develop corporations which can integrate upstream feed, midstream raise, and downstream slaughter, process, retail etc., according to the Chinese government. These integrated corporations will be capable of responding swiftly to market changes and ensure food safety and prevent animal epidemic diseases because the product sources can be controlled better.
In addition they operate with designed production plans unlike the unpredictable, randomly operating household growers.
These larger producers will make use of modern breeds, which most of the time have to be imported. Nevertheless, Yao Minpu expects that at the end about two-thirds of the total breeder market will be taken by three-way hybridisation of modern breeds and one-third by native breeds or its crossbreds. Native breeds remain important according to Yao Minpu, because they have an advantage over imported breeds, like robustness, adaptability to local conditions, high productivity and low requirements to feed quality. In addition their meat quality fits well with the preference of Chinese consumers. The government therefore wants to protect native breeds.
Major bottlenecks
The development of large-scale animal husbandry however is facing two major bottlenecks: land and funds. Additionally, increasing production in large production units requires a great amount of resources which should be used for other purposes.
When for example China would copy the – as Yao Minpu calls it – 'US model' of large-scale production, a lot of corn is needed to feed the animals. At present China's animal feed industry takes 70% of the country's total corn consumption. The government fears however that if large scale operations would take 100% of the pork production, the total corn consumption for feed would go up to 90%, which then would create a huge shortage and compete with the demand for human consumption.
Keeping this in mind the development of cooperatives of small scale producers, who may use more alternative locally produced feed ingredients, is much favoured. The best way to deal with the resource limitations is, according to Yao Minpu, improving technical results because poor technical management results in a low efficiency and the waste of manpower, energy and feed.
Number of problems
Luo Yun, general manger of Chongqing City Pig Farm (1,000 sows and an output of more than 10,000 commercial pigs per year), confirms that the pig industry in China is facing a number of problems. Besides those mentioned before, large producers also have difficulties finding qualified people to take care of the animals. Environment protection forced most large producers to leave the city environment and relocate to remote mountain areas.
"Young University graduate students do not want to stay there for long because it is hard to find a boy or girlfriend to marry there," Luo Yun says. The shortage of qualified labour forces large companies to invest heavily in mechanisation to keep the operation going.
An extended version of this article can be found on www.pigprogress.net. Online, detailed statistical information about pig production in China can be found broken down to provincial level.