Sir Terry Pratchett wins pig prize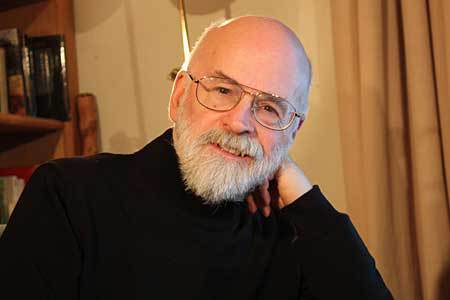 The author was this year's recipient of at the Hay Festival of the 13th Bollinger Everyman Wodehouse Prize for Comic Fiction, and awarded for his latest novel – Snuff – a Gloucestershire Old Spot pig.
The prize, a Gloucestershire Old Spot pig, goes to all winners, and is inspired by the pigs kept by one of P.G. Wodehouse's memorable characters; Lord Emsworth.
By tradition, the pig is named after the winning novel, in this case Snuff. Pratchett spent some time with Snuff at the Hay Festival. Sir Terry Pratchett is the well-known author of the Discworld series of lighthearted comic fantasy novels.