Pig Progress columnist John Gadd publishes his latest book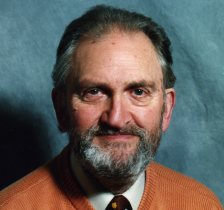 Long awaited, Gadd's new title Modern Pig Production Technology: A practical guide to profit will be available from the middle of May 2011.
Following Gadd's successful books, Pig Production Problems – John Gadd's Guide to their solutions (2003) and Pig Production – What the Textbooks don't tell You, (2005) Gadd now presents a book focusing on practical, easy-to-understand advice, never published before in a book of this type.
The author is well-known for his firm belief that an econometric (cost-effective) interpretation should be attached to research and field trial performance results. Rarely done, this is a feature supporting the advice given and reflected in a 'Business Management' section. This is based on the author's experience of advising on some 3,500 pig farms in 32 countries over scores of years in the business.
Chapters consider many new ideas, not only on pig rearing and behaviour but also through to feed, and bio security to name but a few; they go much further in advising on managing people, dealing with contracts and computer records in an all new Business Management section.
Not only will this book be invaluable for the commercial players, but also for the man on the job. The trends in meat consumption in the world are upward and international trade in meat is increasing rapidly. All these topics are discussed in the book.
Available now from Nottingham University Press, May 2011 priced at £45.00.
John Gadd
John Gadd has been described through his writing as 'one of the best known people in pigs in the world'. He has been involved solely in pig production for 40 years both at commercial and grass-roots level and has been writing about pigs for 34 years with over 2,500 technical articles and papers published to date.
He won the prestigious Agricultural Business Writer of the Year Award in 1996 and has been contributing in Pig Progress for many years with his monthly column 'What the textbooks don't tell you…' In addition, Gadd submits weblogs regularly on www.pigprogress.net.
Ordering a copy can be done by e-mailing to webb@nupsales.co.uk, by calling to +44 1159 832832 or fax to Nottingham University Press: +44 1159 831003.
The book will be reviewed in one of the upcoming issues of Pig Progress.