PEOPLE: Osborne adds Barnhill and Godsey to tech service staff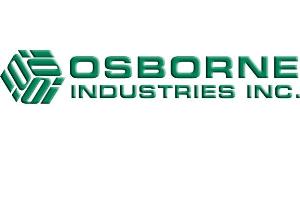 Osborne Industries has announced the addition of two new members to their technical service staff: Darryl Barnhill and Grady Godsey.
The Osborne Technical Service team is responsible for the installation, commissioning and field service of Osborne's automated livestock management equipment and for training in its use to maximize swine producers' efficiency.
Both Barnhill and Godsey bring a wealth of livestock production experience and knowledge to Osborne.
About Darryl Barnhill
Barnhill has over 25 years of practical experience in raising meat animals, especially swine, in all phases of production. He was previously employed at the University of Nebraska at Lincoln's Swine Research Station, where he supervised the collection of nutrition, physiology and genetic research data on sows and growing pigs. He was also with the United States Meat Animal Research Center (USMARC), of Clay Center, Nebraska, where he managed the swine unit and feedmill, and assisted in the discovery of new production techniques.
About Grady Godsey
Godsey has been raising livestock for more than 15 years, and has been an active participant in area 4-H clubs, FFA, and Collegiate Livestock Judging. Godsey has an Associate's degree in Agricultural Business from Butler Community College in El Dorado, Kansas, and will complete his Bachelor's degree in Agricultural Business from Fort Hays State University in Hays, Kansas, this fall.
The addition of Barnhill and Godsey will help Osborne in delivering its "Single Source Swine Solutions" packages to producers around the world.
Related website:
Osborne