PCV 2 vaccine gets US approval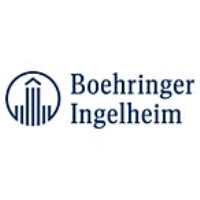 Animal medicine manufacturer Boehringer Ingelheim Vetmedica (BIVI) has received approval from the US animal and plant health inspection service for a new vaccine called Ingelvac® CircoFlex™.
The vaccine is to be used against pig diseases caused by Porcine Circovirus type 2 (PCV2).
According to Klaas Okkinga, marketing manager for BIVI, the vaccine is a single-dose, 1 ml vaccine that provides the highest level of efficacy and safety to pigs.
Efffective
"It's highly effective in immunising pigs as young as three weeks of age prior to exposure to PCV2, and provides long-lasting protection without the systemic irritation and tissue reactions some vaccines can cause."
In addition, the vaccine has a short 21-day withdrawal period and positive pork quality assurance benefits that are important to producers, Okkinga adds. "It has been thoroughly field tested and we are confident this vaccine will help producers more effectively prevent porcine circovirus associated disease."
PMWS
One of the most well-known diseases associated with PCV 2 is Post-weaning Multisystemic Wasting Syndrome (
PMWS
).
The vaccine will be widely available to producers in the first quarter of 2007.
Related websites: