NZ politicians fear pig disease with raw pork imports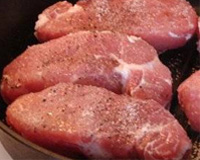 New Zealand's pork industry is currently in the limelight due to political parties in the country coming together in order to protect the country against the risks of pig disease.
The political parties are teaming up against the government, as pig farmers fear Porcine Reproductive Respiratory Syndrome (PRRS) becoming an issue in the country – this is a result of relaxed import standards.
New Zealand is one of the few countries not affected by PRRS, however he Ministry of Agriculture and Forestry (MAF) proposes allowing raw pork to be imported from countries that have been affected by the pig disease.
Green Party MP Sue Kedgley has stated that "Potentially allowing a devastating pig disease into New Zealand that could wipe out our pig industry is absolutely ludicrous and bizarre, frankly."
While Former ACT leader Rodney Hide said that the permittance of raw pork meat into the country "would seem a terrible mistake."
The matter will be taken to court.
PRRS
Porcine Reproductive and Respiratory Syndrome Virus (PRRSV), also known as Blue-Ear Pig Disease, is a virus that causes a disease of pigs, called Porcine Reproductive and Respiratory Syndrome (PRRS). This economically important pandemic disease causes reproductive failure in breeding stock and respiratory tract illness in young pigs. Initially referred to as "mystery swine disease" and "mystery reproductive syndrome," it was first reported in 1987 in North America and Central Europe. The disease costs the United States swine industry around $600 million annually.