Irish Farmer's Asscociation: Price of pigs should further increase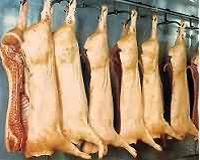 Tim Cullinan, chairman of the Irish Farmer's Asscociation (IFA) Pigs Committee, has stated that the recent increase in pig prices should further increase until farmers are making profits.
Last week saw an increase of 4c for the price of pigs. "While the increase is welcome, it is well short of what is needed. Processors have to act with greater urgency to restore a viable price to producers, who are still under financial pressure," said Cullinan.
Feed costs a threat
He further added that the current state of escalating feed costs is having an impact on pig production , therefore a substantial price increase for the primary producer is needed.
"Bord Bia is running a major campaign at the moment and retailers are sourcing more and more Quality Assured products. It is the responsibility of the primary and secondary processors to ensure that a margin to cover the cost of production is secured for this Quality Assured product," Mr Cullinan concluded.
Related websites: