Harrisvaccines to receive award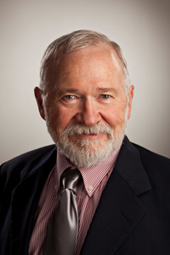 Professor and Harrisvaccines Founder and President, D.L. 'Hank' Harris, D.V.M., Ph.D., has been selected to receive the Iowa State University Award for Achievement in Economic Development in Iowa, which recognises faculty and staff members for outstanding ISU-based achievements in advancing the economic development of the state.
"I am incredibly honoured to be chosen for this award," Harris says. "As an Iowa boy, it is very gratifying to have my work – and that of my team – recognised for making a difference in our state."
Upon announcing the award, Iowa State University executive vice president and Provost, Elizabeth Hoffman, said, "Dr. Harris has spent the past five years translating his research on emerging livestock diseases into products that are meeting the needs of Iowa's $10 billion animal agriculture industry. His Iowa-based company, Harrisvaccines, focuses on improving animal health in the cattle, swine and farmed shrimp industries using advanced molecular science techniques."
In announcing the award, the university cited several factors for the designation:
·
The company developed and marketed a much-needed swine influenza vaccine shortly after the discovery that the pandemic influenza in people had spread into the pig population.
·
The innovative vaccine for Porcine Reproductive and Respiratory Syndrome Virus developed by Harris, and
·
Harris is uniquely positioned with his appointment at ISU and his entrepreneurial accomplishments in the private sector to quickly translate discoveries into products with substantial economic impact.
In addition to his work at Harrisvaccines, Harris serves as a professor in the Department of Microbiology in the College of Agriculture and Life Sciences, and the Department of Veterinary Diagnostics and Production Animal Medicine at Iowa State University. He received his Doctor of Veterinary Medicine (D.V.M) degree in 1967 and his Ph.D. in 1970, both from Iowa State University.
Harris is also an internationally sought-after speaker on the topic of animal health. Recently he has been asked to present a special pre-conference program on swine dysentery for pork producers at the International Pig Veterinary Society (IPVS) Congress being convened this June in Jeju, Korea.
During the conference, he will also present a program on the innovative science of the RNA-based vaccine development platform used exclusively by Harrisvaccines to create vaccines products to aid in the prevention and treatment of some of the industry's most challenging animal diseases.
Related website: