Guatemala reports outbreaks of Classical Swine Fever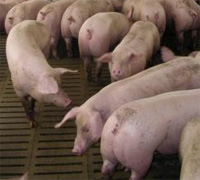 Classical Swine Fever has been reported in two farm sites in Guatemala. Of a total population of 220 susceptible pigs, 33 pigs were found to carry the virus.
The Classical Swine Fever (CSF) outbreaks occurred in two departments. One farm was a backyard farm, with basic facilities and deficient biosecurity measures, located in the town of Patulul, in Suchitepéquez department, Guatemala. Of 155 susceptible pigs, three were found infected and two died. No animals were destroyed.
The other farm, located in Villa Lobos in Guatemala department, reported 30 animals infected on a population of 65 pigs. A total of 15 pigs died – none were destroyed. The farm also is a backyard farm, in a rural area with low biosecurity measures.
Detection
The outbreaks were detected by veterinarians from the official services, after which vaccination and quarantine was applied. The event was reported to be limited to these farms. No more cases were observed and epidemiological surveillance goes on at national level.
The outbreaks were discovered in the end of March, but the World Organization for Animal Health (OIE) only received the information
last week.
Pro-Med Mail reports that CSF seems to occur on a regular basis in Guatemala. Outbreaks were reported in 2007, 2008 and a single one in 2010. The year 2011 saw a spike in outbreaks with 11 outbreaks occurring that year.
Related website:
• World Organization for Animal Health (OIE)