EU subsidies errors, Danish Pig Research Centre boss fired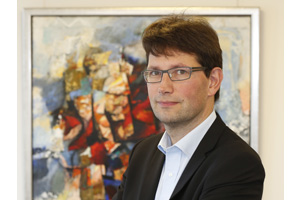 The Danish Pig Research Centre (VSP) has fired its director Nicolaj Nørgaard as a result of serious errors in handling of EU subsidies.
This was reported on the website LandbrugsAvisen.dk.
Reportedly, the Danish Agriculture & Food Council (Landbrug & Fødevarer, L&F) found serious errors with how the VSP handled EU subsidies between 2007 and 2013.
In a statement, L&F managing director Søren Gade called it 'unacceptable and highly regrettable' that the VSP has handled funds from the EU improperly. He said, "This damages the industry's credibility with both the donors and the general public. Therefore I started an immediate external investigation as soon as I became aware that serious mistakes could have been made. And therefore, the VSP director was laid off."

The organisation is reimbursing the unjustified payments, penalties and interest. In all lands the total bill is 19 million Danish crowns, about €2.5 million.
In mid-December, L&F received a message that irregularities had been found during random checks.

Some expenses in the so-called business development scheme of the EU rural programme had been used for wrong projects. Auditing company PriceWaterhouseCoopers then conducted a review of all EU-funded projects at the VSP between 2007 and 2013.
L&F is now following a number of procedures. Gade said, "Today, we have asked the independent audit report to the Natural Business Authority for their future work , and we are willing to cooperate and answer any questions . We have also immediately introduced new procedures to strengthen internal controls. In the future, there should not be any doubt that the VSP will use all public grant funds completely as intended."