China's top meat processor apologises (again) for tainted pork scandal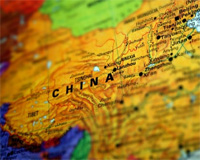 China's top meat processor, Shuanghui Group, has made another apology over the scandal which erupted recently in China, whereby pork meat that had been contaminated with the illegal drug clenbuterol was uncovered.
Clenbuterol is fed to pigs so that leaner meat can be produced – bringing in more money for the meat.
In earlier reports it was stated that Jiyuan Shuanghui, a subsidiary company of Shuagnhui Group, was said to have used clenbuterol added to pork. Many retailers as a result recalled products affiliated with the subsidiary.
Wan Long, chairman of the board at Shuanghui Group, has apologised to consumers on behalf of the company. This is the second time that the firm has apologised regarding the tainted pork scandal.
Wan further stated there are measures that will stop such an occurrence from happening again, amongst the measures, he mentioned:
–
Strengthening security monitoring
–
Introducing third party inspections
–
Improving its industrial chain
The company reported a loss of over than 12.1 billion yuan (around 1.85 billion U.S. dollars).
Clenbuterol is banned as an additive in pig feed.
Also read: