Biomin launches new natural growth promoter at VIV Asia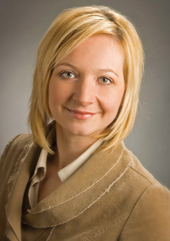 At VIV Asia, held 9-11 March in Bangkok, Thailand, Austrian animal nutrition company Biomin launched Biotronic Top3 – a new addition to its range of natural growth promoters. The product, aimed at pigs and poultry, creates a synergy effect between several natural components. Product manager Renata Urbaityte explains more.
What makes this new addition different from other natural growth promoters?

"The product contains 'Biomin Perforizer', a permeabilising substance which was shown to enhance the effectivity of an antimicrobial agent against Gram-negative bacteria. All active ingredients are thoroughly selected and combined in order to utilise a unique synergism in their antimicrobial and growth promoting mode of action.
"The synergistic effect of the product has been confirmed by many scientific trials. Due to the scientifically proven synergism, active ingredients are kept in adequately low inclusion levels within the product bringing high return of investments for the end user."
What is a permeabiliser?
"By definition permeabilisers are substances which weaken the outer membrane (OM) of Gram-negative bacteria and thus enhance the activity of other antimicrobials by facilitating entry into cells of external substances capable of inhibiting or destroying cellular functions.
Why it is useful to add this?
"After intensive research focused on permeabilising substances, our company has revealed the Perforizer, as a substance enhancing the antimicrobial activity of organic acids and the phytochemical against pathogenic bacteria. By the results of in vitro studies, it was determined that the permeabiliser works even more effective compared to the reference permeabilisers in weakening the outer membrane of Gram-negative bacteria."
What are first results in poultry and pigs?
"Optimum growth performance in livestock production is continuously endangered by bacteria, which cause high loss of energy and negatively impact growth performance. The product was shown to improve animal growth performance through the reduction of common bacterial burden and stimulation of productivity. The first results in poultry and pigs have shown the improvement in weight gains and feed conversion rates up to 8 and 4%, respectively. The highly effective synergism in the product´s mode of action ensures full economical benefit in animal production."