Applications invited for the HSA slaughter award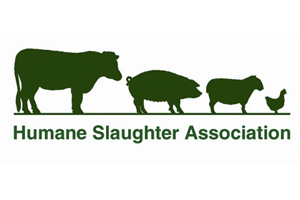 The Humane Slaughter Association (HSA) is now inviting applications for its prestigious 2015 Humane Slaughter Award for significant advances in the humane slaughter of farmed livestock.
The award of the HAS, an independent charity that works through education, training, research and technical developments towards achieving high standards of welfare for food animals at markets, during transport and at slaughter, aims to help give recognition to important contributions and to help promote the pursuit of further advances. It is open to individuals or organisations, anywhere in the world, whose work has resulted in significant advances in the humane slaughter of farmed livestock such as cattle, sheep, pigs, other mammals, poultry or fish.
Winners of the HSA Humane Slaughter Award in recent years include Dr Bert Lambooij of Wageningen University, The Netherlands, the IRTA/UAB Animal Welfare Research Group, Institut de Recerca i Tecnologia Agroalimentàries (IRTA)/ Universitat Autònoma de Barcelona (UAB), and the Stunning and Slaughter Group of the University of Bristol Veterinary School.
The HSA is keen to receive applications, or nominations of potential candidates from third parties, relating to advances in science or important technological developments that have led or are leading to advances in humane slaughter. The award is for £3,000 and the deadline for the receipt of applications or nominations is 12th December 2014.
Details and application or nomination forms can be obtained from the HAS.