Zoetis: Medicated feed additive for pigs without pencillin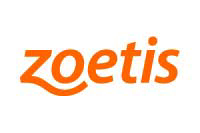 Zoetis has introduced Aureomix® S – a medicated feed additive that combines the proven safety and therapeutic strength of chlortetracycline and sulfamethazine without the use of penicillin.
Aureomix S replaces Aureo S-P 250® and Aureomix® Granular 500, the chlortetracycline/sulfamethazine/penicillin combinations that Zoetis voluntarily withdrew last year.
"We worked voluntarily with the Food and Drug Administration [FDA] to remove penicillin from these combinations as a confirmation of our commitment to the responsible use of antibiotics," said Shelley Stanford, DVM, MS, MBA, Director, US Pork Technical Services, Zoetis. "We all can help maintain the effectiveness of these important resources through practicing responsible use."
The medicated feed is indicated for treatment of bacterial swine enteritis and cervical abscesses during times of stress. The granular formula offers several benefits such as excellent flowability, improved medication distribution in the feed, less dust and stability under high temperatures.