RESEARCH: Hepatitis E in Portugal's domestic pigs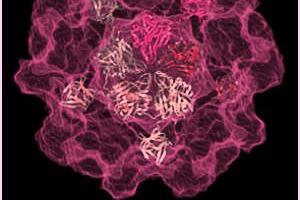 Researchers based in Porto, Portugal and Lelystad, the Netherlands, have published a survey on hepatitis E prevalence in Portugal's domestic pigs. Pigs are a potential reservoir for the virus.
The study investigated the primary hepatitis E virus (HEV) prevalence in domestic pigs in Portugal. Five pig farms were investigated in five different Portuguese regions, ten faecal samples were collected at four different stages of production.
All faecal samples were tested for hepatitis E virus by real-time RT-PCR. At least one sample from each farms of all age groups tested positive for HEV.
The prevalence in the pig herds varied from 10% to 30% and the mean prevalence was 32% in weaners, 20% in growers, 32% in fatteners and 4% in adult dry sows.
Phylogenetic analysis of the detected HEV sequences indicated that the circulating virus strains belong under the genotype 3, which is found world-wide and is infectious in both pigs (including other animals) and humans.
Source: Zoonoses and Public Health