I wrote this, my first opinion for Pig Progress, on the day I turned 40 years old. That is roughly 15 years dedicated to research on pig and poultry. So far, it has been an interesting journey for this city dweller.
Here, I tried to answer a very relevant question asked by the editor: "What in particular has your interest in agriculture – and why?" I would say what has driven me during these 15 years were 2 relationships: those between nutrition and health, and science and practice.
The importance of multidisciplinarity
Curiosity brought me into pig nutrition, an unknown but fascinating subject for a person from a city. I started as a researcher in a group that was expanding into gut health and allowed me to play in different areas; nutrition, digestive physiology, microbiology and immunology.
This multidisciplinarity is key in pig nutrition. When discussing the effects of an additive, understanding how microbiota develops or the basics of immunity will give you a great advantage to optimise the results at farm level. You may not know all about everything but having a foot here and there allows you to get better solutions in collaboration with experts in different areas.
Nutrition should approach pathology and epidemiology
In 2006, I left my home town, in Barcelona, Spain, to spend some fantastic years in California, United States. There I discovered the epidemiological approach to animal science. Nutrition and gut health are very interesting, however, the approach taken until now to this areas is quite restricted.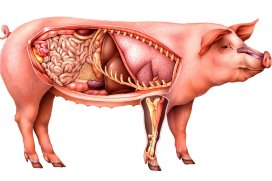 Find out all there is to know about pig health using Pig Progress' unique Pig Health Tool
We study nutrient requirements or additives in reduced homogeneous groups of animals in highly controlled environments (called randomised controlled trials). That is a key part of research, however the results are often not reproducible in real farms. Other subjects like pathology use complementary approaches that nutrition has ignored for too long.
Nutrition needs to observe the environment
Nutrition needs to observe the real environment we are working in. The feed we formulate in the computer is by no means what the animal gets, and the environment, including health and welfare status of the pigs, has huge influence on how the animal uses feed. Just think of the number of years we have been trying to get nutrient requirements for pigs with chronic health problems.
That knowledge area is still pretty much a desert because it is difficult to replicate in an experimental situation. It is time to study those relationships in high numbers of farms with technologies like near-infrared (NIR) spectroscopy and more empirical approaches.
Marrying science and practice
Finally, I moved to Ireland. You may ask, pigs in Ireland? Well, despite the overwhelming importance of dairy, Ireland has as many pigs per person as China and everybody loves their rashers, sausages and puddings.
What I found in Ireland was Teagasc, an organisation including research, knowledge transfer and education in one. This system is one of the strongest and most integrated systems in the EU. In such a system, the contact with advisors and farmers is constant and both are a gold mine of ideas for research.
The EU and the different countries should remove the bureaucratic pressure on researchers so they can interact more with the real world and bring solutions to farmers. I am lucky to work in a system that promotes this. However, it is not that easy in other countries like Spain.