The novel PPRS strain has been named 'Acro' and was already described in an article in Porcine Health Management late last year.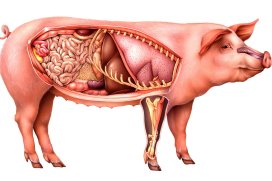 Find out all there is to know about pig health using Pig Progress' unique Pig Health Tool
Clinical signs in sows and piglets
The researchers investigated a research farm in Lower Austria with losses in foetuses and suckling piglets (up to 90%) in 2015. They also observed clinical signs in sows and piglets including fever and reduced feed intake. As soon as a new PRRS strain was confirmed (PRRSV-1), the researchers concluded that "it can be speculated that the new strain has novel advantageous properties".
The researchers noticed that the strain revealed a close relationship with a PRRSv strain that was identified in different regions of Croatia in 2012. An even closer relationship was found between earlier PRRSV-1 strains in Western Europe.
Farms in Germany infected
The virus spread irrespective of vaccination protocols. In 2016, more regions of Austria were struck – and this spring the virus has been identified in at least 25 farms in the North West of Germany as well.
The research article in Porcine Health Management was done by Leonie J. Sinn, , Benjamin Lamp, Rene Brunthaler, Herbert Weissenböck, Till Rümenapf and Andrea Ladinig, University of Veterinary Medicine, Vienna, Austria and Eva Klingler, Vetpraxis Hegerberg, Austria.