Nobel Laureate Peter Doherty to speak on infection and immunity in Belfast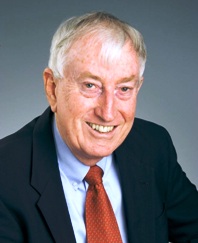 The Agri-Food & Biosciences Institute (AFBI) in association with the Ulster Immunology Group (UIG) will host a special lecture entitled "Science Protects Humanity: Adventures in Infection and Immunity" on Wednesday 27 June 2012. The lecture will be given by Peter Doherty, Laureate Professor at the University of Melbourne.
Professor Doherty is a veterinary graduate of the University of Queensland and completed his PhD at the University of Edinburgh. He is the only living Nobel laureate with a veterinary background, having been awarded the Nobel Prize in 1996 for work in cellular immunology in relation to viral infection. He played a pivotal role in the global eradication of rinderpest and has also conducted extensive work in relation to the virology and immunology of influenza infections of humans and animals. He splits his time between the University of Melbourne (Australia) and St Jude Children's Research Hospital, Memphis (USA).

The presentation will encompass topics including global infectious diseases, systems biology and climate science, illustrated with experiences from throughout Professor Doherty's impressive career.
Anyone who would like to attend the lecture at 2pm on Wednesday 27 June at AFBI Headquarters, Newforge Lane, Belfast should contact Sharon Spence on 02890 255 228 or by email to
sharon.spence@afbini.gov.uk