Derek Petry joins Newsham Choice Genetics as VP of pig R&D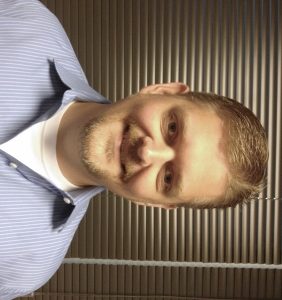 Geneticist Derek Petry, PhD, has been named vice president of R&D and Nucleus Production at Newsham Choice Genetics, one of the world's leading pig genetics companies.
Petry brings to Newsham valuable experience in genetic advancement leadership, with his most recent position being with Triumph Foods in St Joseph, Missouri as the technical leader of the company's research and food quality/safety programs.
Based out of Newsham's West Des Moines headquarters, Petry will oversee the genetic advancement program and genetic team for Choice Genetics, the global pig genetics holding company for both the Newsham and Pen Ar Lan brands.
Petry earned a Bachelor of Science degree from Texas A&M University majoring in poultry science. At the University of Nebraska-Lincoln, he earned an MBA as well as a Master's Degree and PhD in animal science focusing on quantitative and molecular science with a minor in statistics. Petry will complete a work toward a Master's Degree in food science from Kansas State University in early 2013.
About Newsham Choice Genetics
Newsham Choice Genetics is the industry leader in mapping the swine genome and in marker-assisted selection to create high-performance maternal and terminal products for the swine industry, as well as a new advancement in Disease Tolerance Technology. Newsham Choice Genetics, headquartered in West Des Moines, Iowa, is a company of French-based Groupe Grimaud. As the second-largest multi-species genetics company in the world, Groupe Grimaud focuses on advancements in animal genetics and life sciences.