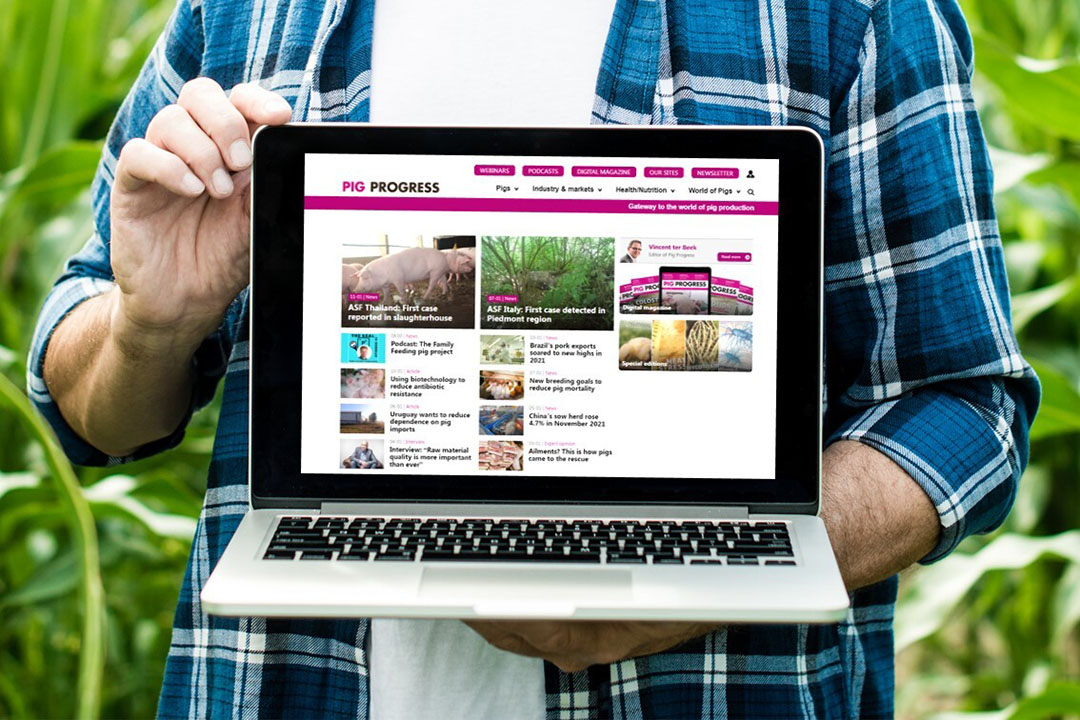 As from Thursday, 13 January, Pig Progress' new website will be live through the well-known URL www.pigprogress.net.
The new design features a refreshed look and improved navigation, making the website more user-friendly, providing readers with an easy way to stay up to date on the latest developments in swine production.
Along with a new look and feel, the website will boast sections that will feature the best and most up-to-date content when it comes to important pig farming sector issues, for instance African Swine Fever, other health and nutrition topics as well as topical themes like sow management. The sections will zone in on topics and all there is to offer in the latest technology, knowledge and research.
Overviews with country reports and global farm visits have been given an upgrade – a process that will continue to happen over the next months and years.
With so much to offer, the new website will also be easier to navigate.
The Pig Progress team hopes that visitors to the new site will enjoy the fresh look and feel of our updated website.