Search for the name Coren online, and one of the first products that shows up is albóndigas, typical Spanish-style meatballs. That is how far the influence of a regional farming cooperative can go. It has breeding farms, weaner farms, finisher farms, own-feed factories, its own slaughterhouse, its own retail stores and a quality meat brand that is known beyond the borders of Spain.
Coren itself hails from the northwest of Spain, Galicia – the peninsula-shaped part north of Portugal. The area is not typically Spanish, in that it is very green and temperatures above 40°C – not uncommon in the south – are rare. Due to its remoteness and relatively low population density, the area is ideal for swine production. Attached to the Coren cooperative are 380 pig farms. A significant proportion of the pigs are kept outdoors, feeding on traditional chestnuts or kept organically. The others are conventionally held pigs.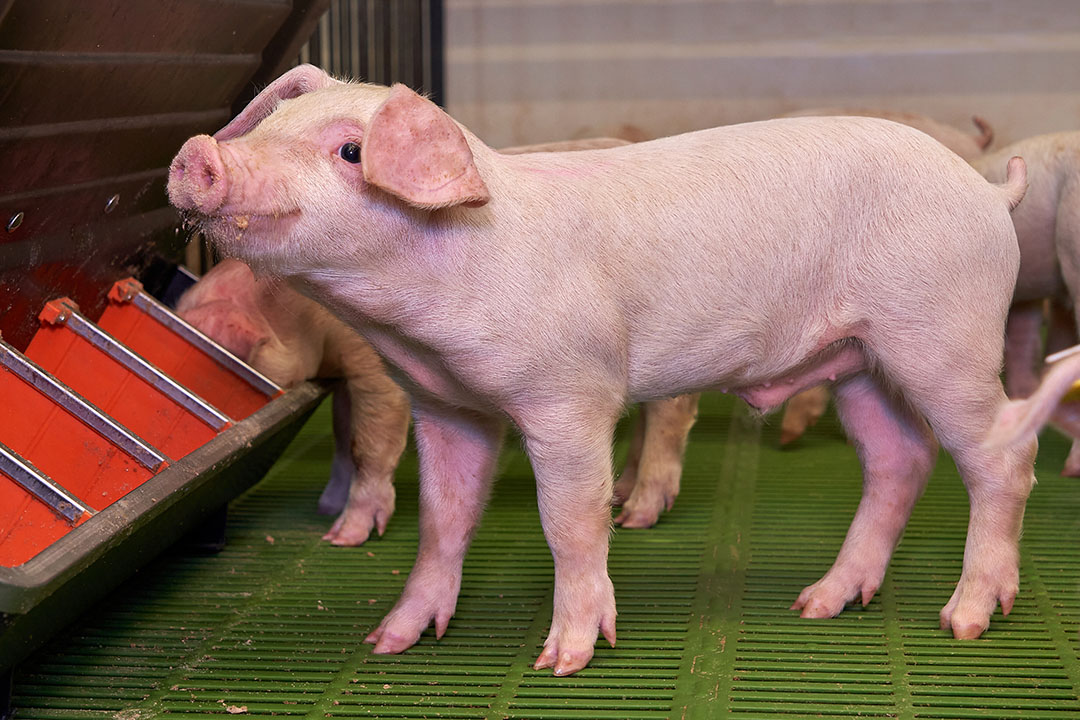 Welfare and environment
Well, 'conventional'… Even for the regularly produced pigs, Coren likes to emphasise its attention to aspects like animal health, welfare, the environment and high quality meat. As Dr Albano Longo puts it during a virtual farm visit using a video connection, "These values are essential for the whole production chain."
These are not empty words; the importance of those values becomes clear in a range of aspects. Health-wise, for instance, the cooperative only uses genetic farms of the highest health status. One of Coren's major achievements in terms of welfare was the decision in 2011 to step away from cages to 100% free range in its egg production process. The environment is at the heart of operations, with the use of solar panels on farms as well as the use of a mobile manure treatment plant. These measures have led to a range of international awards. Most recently, Coren won the Great Taste Awards in 2020 for its production line called Selecta, meat from chestnut-fed pigs.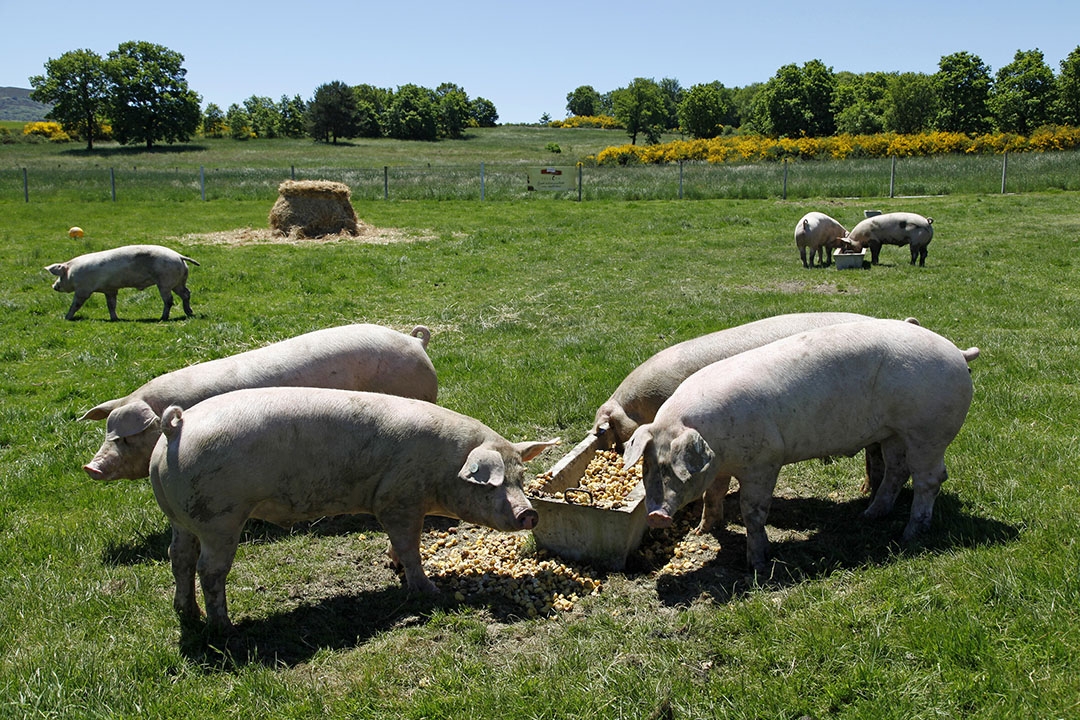 Dr Longo is Coren's swine production director as well as livestock R&D director. The cooperative decided in 2019 to strongly step up the levels of internal biosecurity "to improve health of the pigs to allow the pigs to be better able to reach their genetic potential".
During travels to the Netherlands, the Coren team became impressed with HyCare, the internal biosecurity approach propagated by Dutch hygiene company the Schippers Group. In the last few years, the company has been promoting HyCare, which essentially revolves around 4 pillars of cleaning and disinfecting, pest control, water quality and floor/wall coating for easy cleaning. Dr Longo says, "We feel that better health contributes to better animal welfare. That is just a philosophy that fits with the way we would like to do business."
Large-scale operation
As mentioned above, some of the farms in the cooperative operate conventionally. An operation of the size just described is easier said than done, and it is expected that the cooperative will take another year before all facilities are converted. Conversion is being done step by step, explains Dr Longo. 3 weaner facilities have been chosen to be converted first – 1 of them being Granja Coirós, about 40 km southeast of La Coruña. Those farms have adopted an intensive internal cleaning and disinfection protocol, pest control strategy and water cleansing approach. A wall and floor coating programme will follow later.
The Coirós farm and 2 others were chosen for a variety of reasons, and they will be examples for the other farms in the cooperative. Dr Longo adds, "We felt the implementation of the new strategy was the easiest in these farms, with the members having the right mindset. They will have to serve as an example for the others. Furthermore, we implement at the same time the other pillars on other locations one by one."
Mindset
In order to help the cooperative members make the shift to working with the HyCare protocol, Schippers and Coren contacted Francois van Giersbergen, a Dutch agricultural expert who has lived in Spain for most of his life. He was hired as a coach to help producers implement the new internal biosecurity strategy. "I was needed for explanation and to create the commitment for farmers to do so. Bit by bit, they saw why more accurate cleaning and disinfection was important; perhaps before they had not been paying close enough attention."
The people part, he says, is the hardest of this transition, as stringent internal biosecurity requires dedication and focus, every day. Van Giersbergen says, "It is new for them, it is different, it is very controlled and we are on top of it. And even when they do it right, they may not do it well enough. Essential in this context is to keep coaching them, as people are inclined to go back to earlier habits."
Good results have come through since the 3 weaner farms were converted. As the health and welfare levels were already quite high on these farms, Dr Longo does not point to an increase of Average Daily Gain or homogeneity – rather he draws attention to the weaners' fitness. "These fitter animals have fewer digestive problems; we have seen a drastic reduction of, for instance, E. coli. In addition, the animals had a better colour."
Generally speaking, Dr Longo says that an "important reduction" of antibiotic usage is being observed. In the longer run, he says, all these observations will be supported by data acquired on the farm sites that will be analysed in detail with the Schippers team.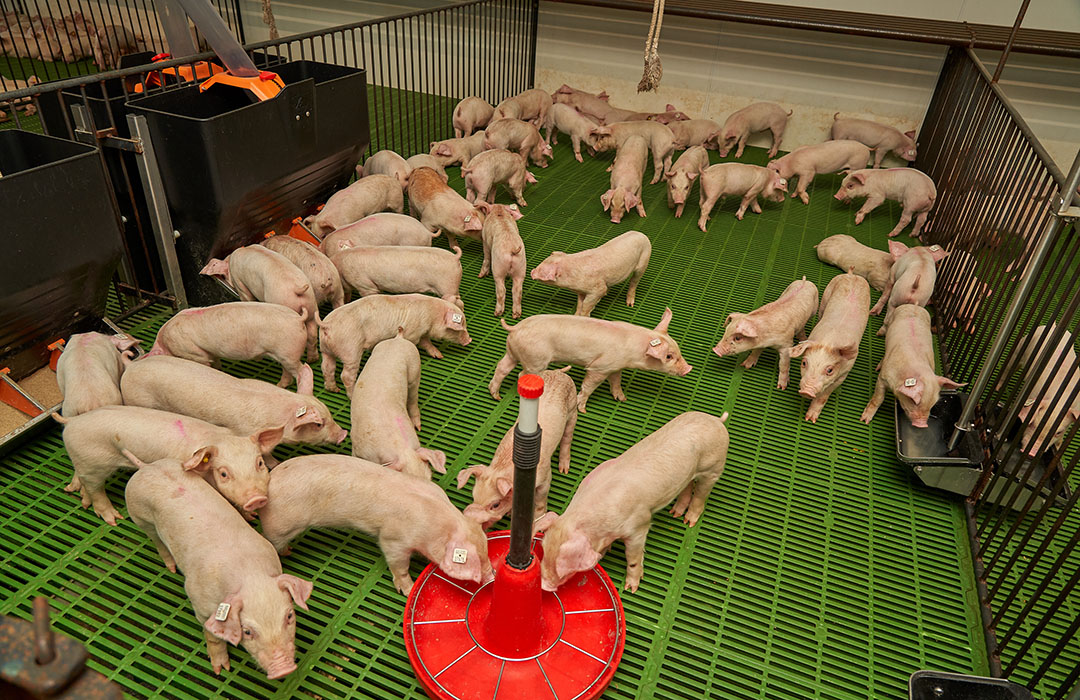 Sow farms
Obviously, the remainder of Coren's farms will also be converted to working according to the new methods. Currently, sow farms are also being converted to a strong internal hygiene approach. In the sow farms, the farrowing zones will be converted first, and this is done pillar by pillar. The first pillar to be introduced there is the implementation of cleaning and new protocols. The new hygiene strategy has been welcomed by farm staff. Dr Longo says, "The reaction of the people in the cooperative has become enthusiastic. They have now seen that it leads to a reduction of the problems in pigs."
Investments related to the hygiene programme come down to roughly € 0.50 per piglet, although most of these costs are not considered additional, as they are related to the implementation of minimum hygiene standards, like clothing and pest control. How does Coren plan to earn these costs back? Pigs will have excellent health, welfare and hygiene, so they will thrive and perform better. The customers in Spain and beyond will not notice it – they were already used to paying for premium pork.
Co author: Kees van Dooren, senior reporter Boerderij