With regard to animal production, Brazil is often praised for having a privileged health status. For several years, the world's third largest producer and exporter of pork has not had any reportable diseases inside the recognised free zones of the World Organization for Animal Health.
Therefore, it is worth examining what biosecurity looks like on a Brazilian pig farm. Farms are often part of either an integration, think of Brazil Foods (BRF) or Seara; or a cooperative, like Aurora or LAR. The Água Branca Group is one of the main independent pig farms in Brazil – not affiliated to an integration nor a cooperative.
The group started with 60 sows and is located at the frontier of the municipalities of Indaiatuba and Itu, in São Paulo state in 1978. In 2022, the group has grown to have 20,000 sows and 22 business units in eight different cities, which includes a farrow-to-finish operation.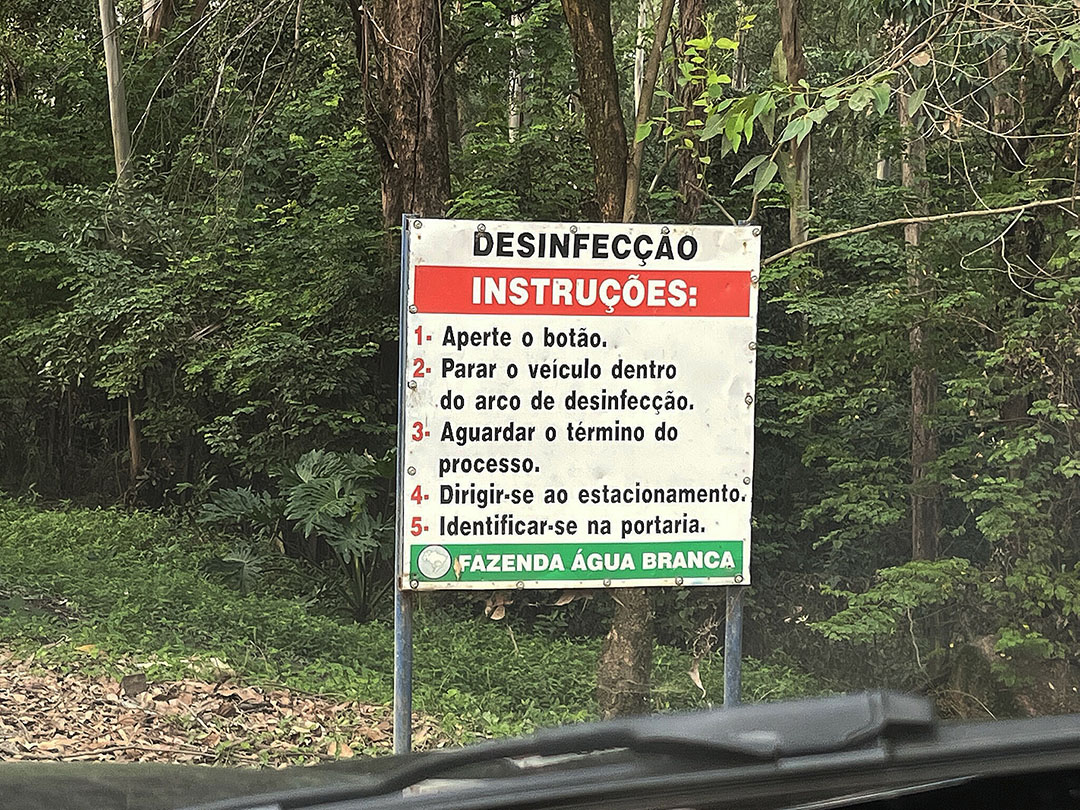 Olinto Arruda is president-director of the Água Branca Group. He says, "I remember that, just after we began in Brazil, the Americas suffered a wave of African Swine Fever (ASF) in the late 1970s and early 1980s. It was terrifying. We were confronted with a lot of challenges,  both sanitary and economic. It made us better in growing based on biosecurity, strategic planning and sustainability."
Apart from pig farms, Água Branca also has a modern slaughterhouse that processes 600,000 animals per year for its own brand, Gran Corte. The group produces its own grain and also has six feed mills. The main focus is to supply the market in São Paulo state, being the largest in Brazil, with 46 million people.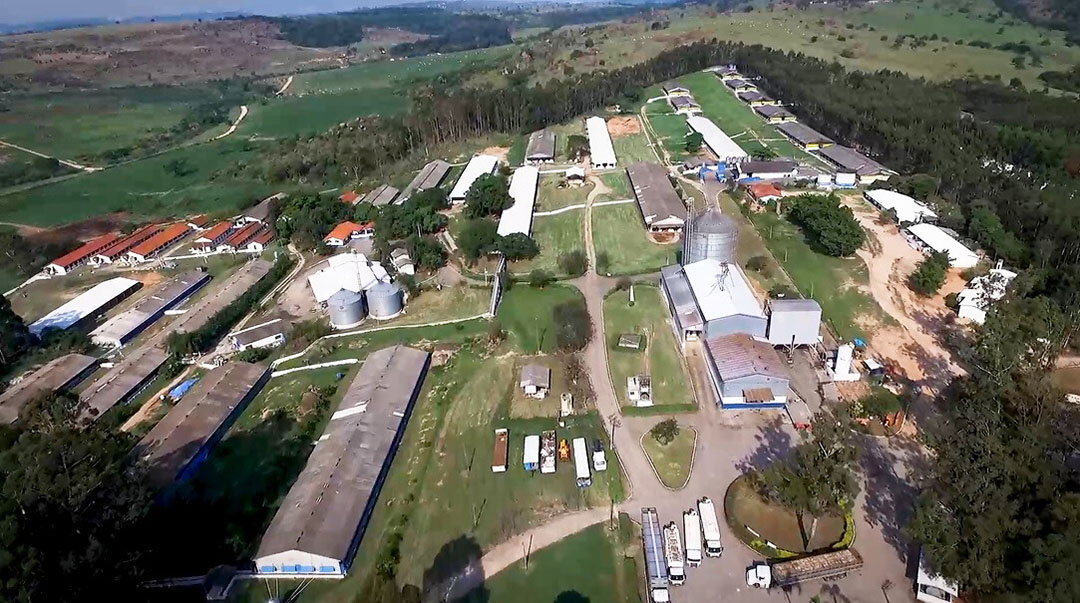 Biosecurity layers
Arruda emphasises that building a biosecurity system requires "several layers". Think of practices, structures and procedures, as well as efforts from public authorities and private producers.
He explains, "Biosecurity is the key aspect of pig farming because if you have a serious problem you could suddenly lose everything. Brazil and São Paulo state are well organised and control this very rigorously. Market challenges come and go, but sanitary problems can finish the business between one moment and the next."
He says pig producer associations, state authorities and the Brazilian ministry of agriculture, livestock and supply (MAPA) all maintain high inspection standards at airports, ports and roads regarding biosecurity risks.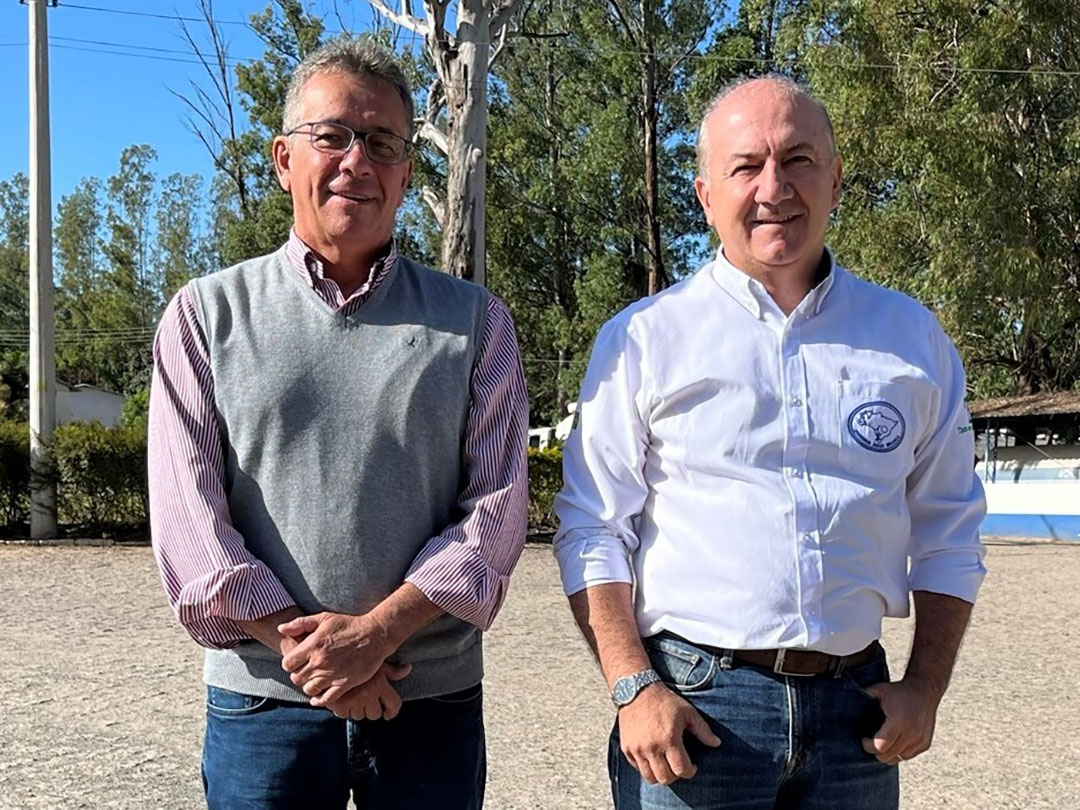 One of the best examples at federal level is the Cananéia Quarantine Station (Estaçao Quarantenária de Cananéia, EQC), also located in São Paulo state. That unit is the only official access point for pig imports and aims to protect the Brazilian herd against disease entrance via breeders imported by genetic companies.
Arruda also quotes measures at state level both by the São Paulo government and the local pig producers' association, Consórcio Paulista. He says, "We have weekly meetings for market purposes and other topics, such as biosecurity practices among growers." He also describes other procedures, such as inspections from local authorities and the obligatory animal transit guide (Guia de Trânsito Animal – GTA), including all information regarding each animal.
Denílson da Silva, general production manager at the Água Branca Group, comments, "Those registers include vaccinations, routes and many other details about every single animal. That is a lot of bureaucracy but, at same time, it's very effective in controlling biosecurity."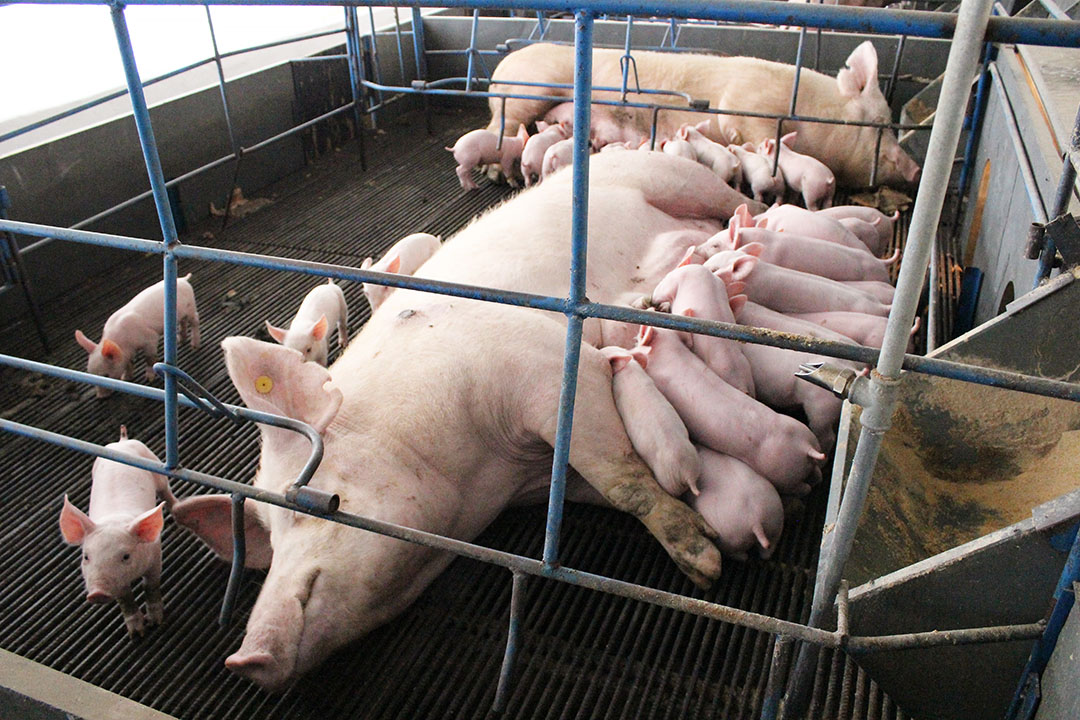 Inside the unit
Normally, visitors cannot enter Água Branca farms. Any visits must be scheduled and visitors must adhere to strict criteria. At the front gate of the Indaiatuba unit, there is a warning sign with disinfecting instructions for vehicles such as cars and trucks.
Arruda says, "If a visitor comes from abroad, requirements are even more rigorous, including a quarantine, among other things. Currently, this kind of visit is very uncommon. We would normally receive our visitors in the city office."
The animals themselves can also constitute a risk for disease infection. New breeding animals have a specific quarantine where a double clinical analysis is performed before the newcomers can be integrated into the existing population.
Staff, however, constitute the most complex of biosecurity challenges. As a result, employees cannot live on or keep contact with other pig farms. In addition, everyone must take a shower to enter the farm zone and each area has its own uniform colour for identification purposes.
Da Silva comments, "It means that people working in the nursery barn cannot go to the feed mill or finishing farms, and so on. In addition, these units have specific standard operating procedures in order to mitigate any chance of or exposure to illness."
The Água Branca farm is isolated from any other live pigs and farms within a 30 km radius. In the direct vicinity, eucalyptus trees surround the farm. As well as this, the group exclusively uses its own fleet for feed or animal transport.
Arruda adds, "This way we can assure our trucks do not go to other pig producers. We know there is never zero risk, but we do our best to mitigate any possible threats."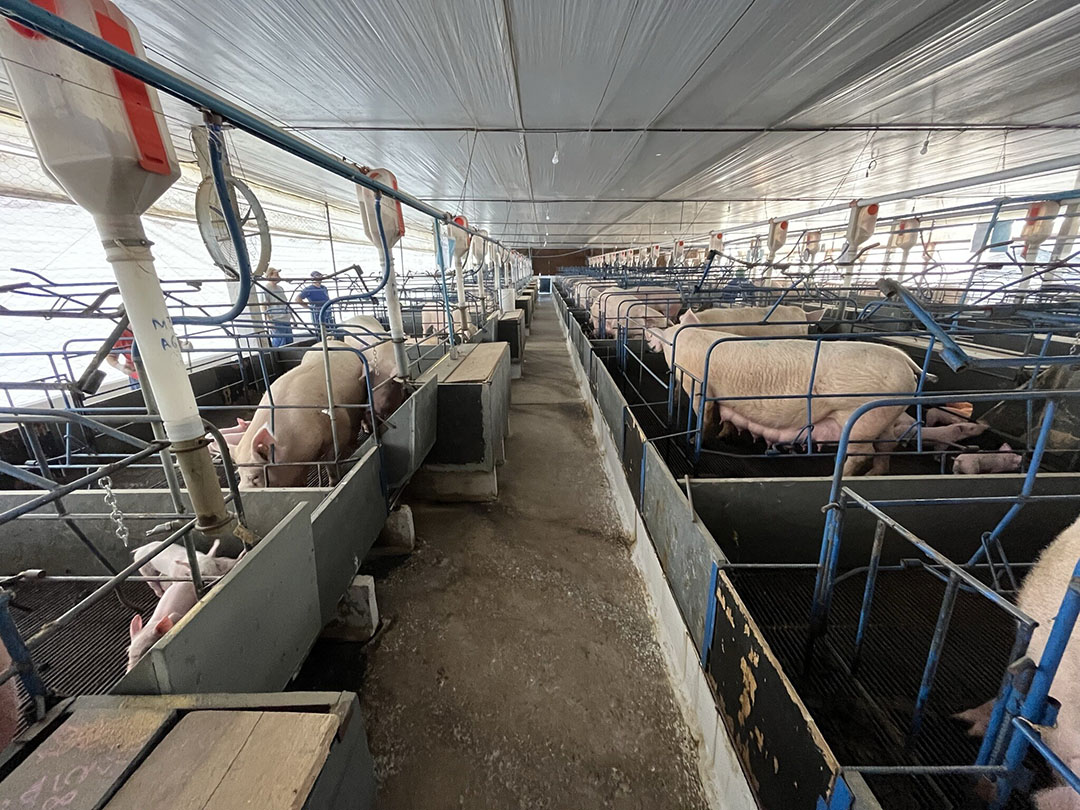 Antibiotics
For Arruda and Da Silva, antibiotics are one of the main tools to ensure both human and animal health. Nonetheless, that instrument must be used rationally, not indiscriminately. To do that, prevention and management inside farms are key.
Arruda comments, "Antibiotics are a wonderful tool, but we need to be careful in using them. In pig farming, we can reduce antibiotic usage through high feed, water and management standards. Antibiotics should not be used daily, but we cannot and should not dismiss them for therapeutic usage."
Da Silva explains that Água Branca Group has two production models, one totally without antimicrobial growth promoters and the second still with a minimum amount of them. As the company has its own feed mills, the division is obvious and clear.
He says, "It depends on the market, to some extent. We need to be competitive and, currently, growth promoters are still cheaper than other methods. But some clients pay for zero antibiotics in production."
He says that the plan is to abandon growth promoters completely and the future strategy will also include probiotics, in addition to management and other measures such as environmental control, reducing feed waste and so on.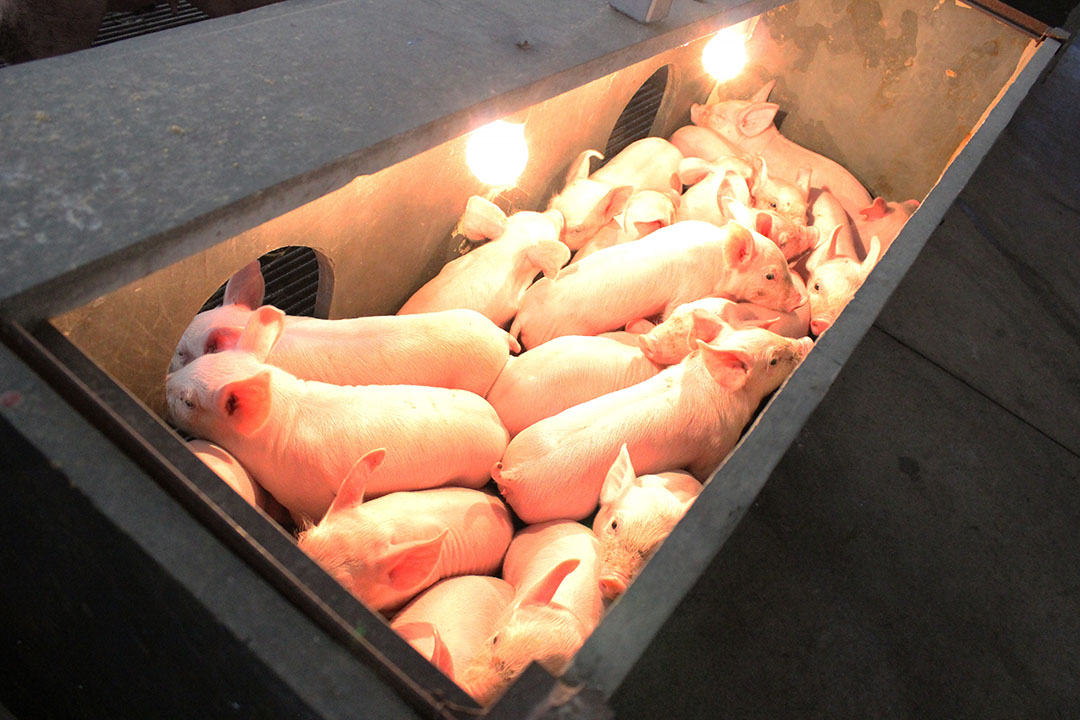 Environment
Technology is also a path to increase efficiency. Beyond management software and liquid feeding, the Água Branca Group is about to adopt a system that will be able to individualise feed supply, according to the specific demands of each sow.
Arruda says, "Certainly, new technologies can bring relevant advantages; anyway, digital pig farming now has to prove practical benefits. In other words, certain innovations make things more complex without significantly better results."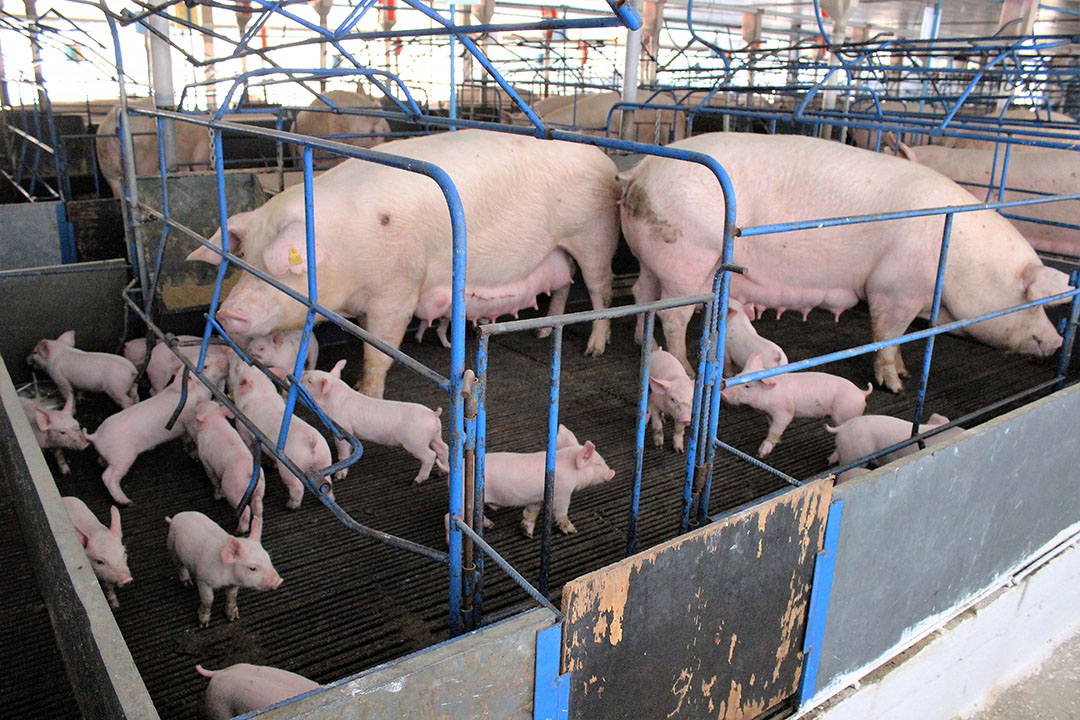 The farm has already obtained various significant results, for instance, with acclimatisation inside pens (especially for sows and piglets), ventilation, curtains and nebulisation, among others.
Da Silva says, "The goal is always animal welfare, because there is proof that the animals live better. Sometimes, you do not need sophisticated technology. Simple aspects like area, type of flooring, enrichment and environment generate much more benefits."
In that sense, for example, the group offers more area per animal in the nursery and already keeps 3,600 sows in an entire group housing system. Arruda concludes, "It is a complex transition but we are improving constantly. They have more space, but also show higher performance. After all, there is no sustainability without an economic component."