Boehringer Ingelheim launches PRRS handbook
Boehringer Ingelheim has launched the PRRS Knowledge Manual, a handbook chronicling 25+ years of porcine reproductive and respiratory syndrome virus (PRRSV) research and best practices for control, as well as a comprehensive overview of the history of PRRSV, its immunology, and practical advice for prevention and control.
Roxell launches new Dos7 dispenser for sows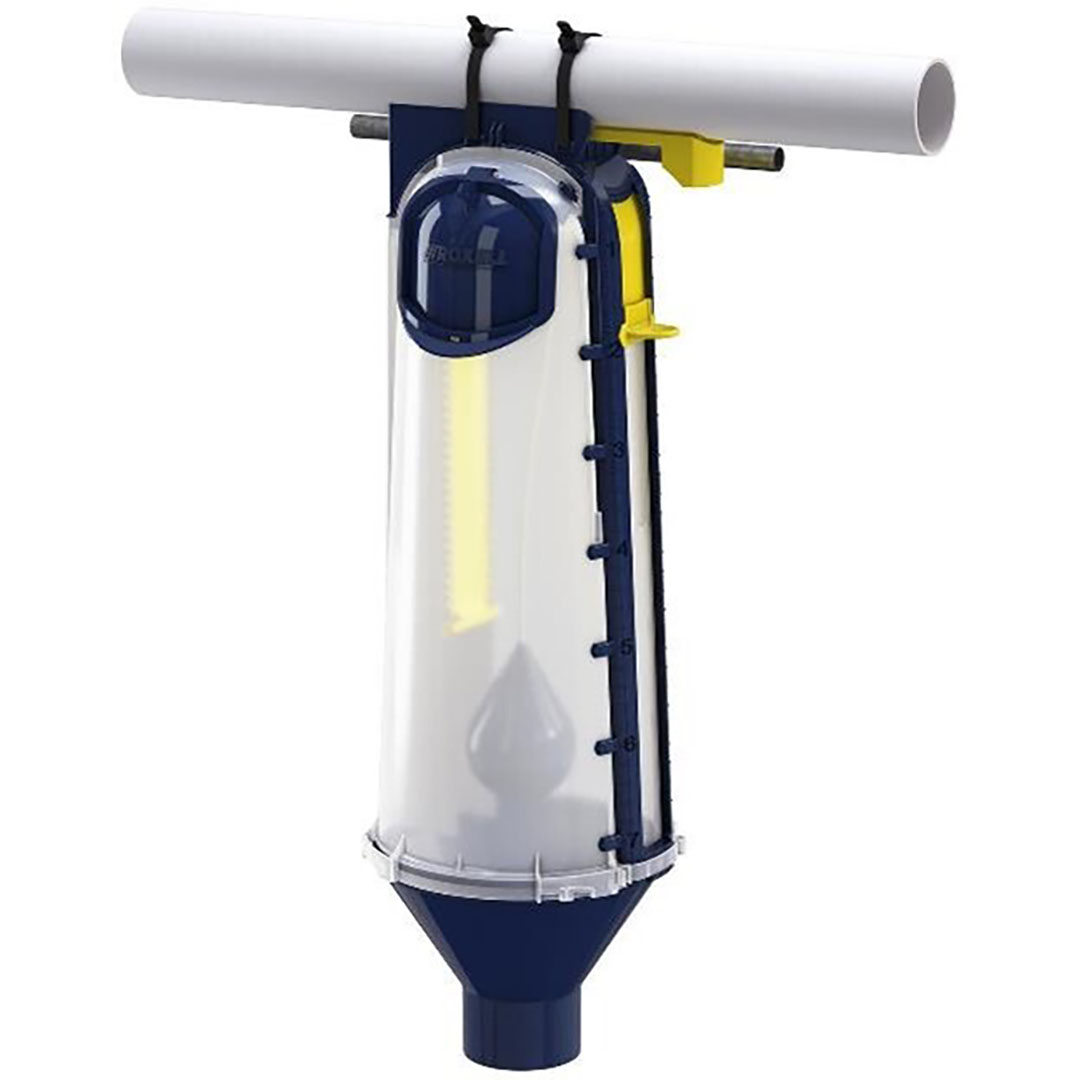 According to Roxell, the easy-to-clean Dos7 dispenser makes farmers' lives easier and feeding times calmer. Inside the dispenser, a dump ball moves up and down to start and stop the feed flow, which breaks up any clogged feed, and the shape of the reservoir aims to achieve 100% feed outflow.
Farm Faes expands with new pig feed factory in Spain
Farm Faes expands its business with a €17 million investment made by Faes Farma for the construction of a new 17,000 sqm plant of special foods for piglets. The implementation of the project, with a production capacity of 120,000 mt per year, will continue until 2024, and the new company has been incorporated under the name of #ISF by FARM Faes, SL (Initial Swine Foods by FARM Faes).
Elanco and Tonisity International partner
Elanco Animal Health and Tonisity, an animal health and nutrition company based in Ireland, have entered into a distribution and promotion agreement in respect of Tonisity's gut-enhancing porcine products Tonisity Px and Tonisity PxW. Elanco will act as exclusive distributor of these products in Brazil, Belgium, Denmark, France, Germany, Norway, Portugal, Spain, Sweden, and the Netherlands. Tonisity Px is a patented isotonic protein drink that feeds the intestinal cells of livestock. It is administered to piglets in the first week of life and around weaning.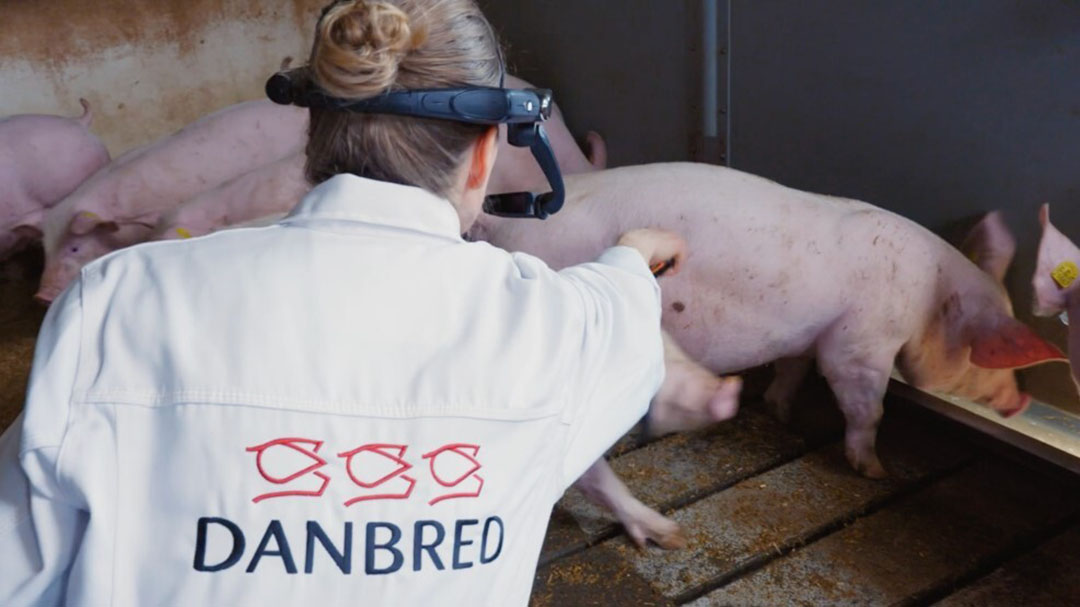 DanBred announces biosecurity tool
DanBred has announced its collaboration with Innomize, a Danish specialist in developing new service solutions, to deploy Augmented Reality Remote Assistance (ARRA) for the remote inspection of pig herds. ARRA requires the use of a pair of DanBred Glasses comprised of Remote Eye with RealWear's head-mounted device.
Evonik has launched new sustainability podcast
Evonik has launched a new podcast dedicated to tackling the sustainability challenges facing the animal protein industry. In monthly episodes, the Sciencing Podcast will feature industry experts and explore the key sustainability challenges and opportunities facing the animal protein industry as it looks to reduce its environmental footprint.
Smithfield Europe announces packaged meats acquisition
Smithfield Europe, a subsidiary of US-based Smithfield Foods, has reached an agreement to acquire Goodies Meat Production SRL, a Romanian producer of private-label packaged meat products for the retail channel. The portfolio of products includes salami, ham, bacon, baloney and other meat specialties.
Canadian JYGA Technologies enters Danish market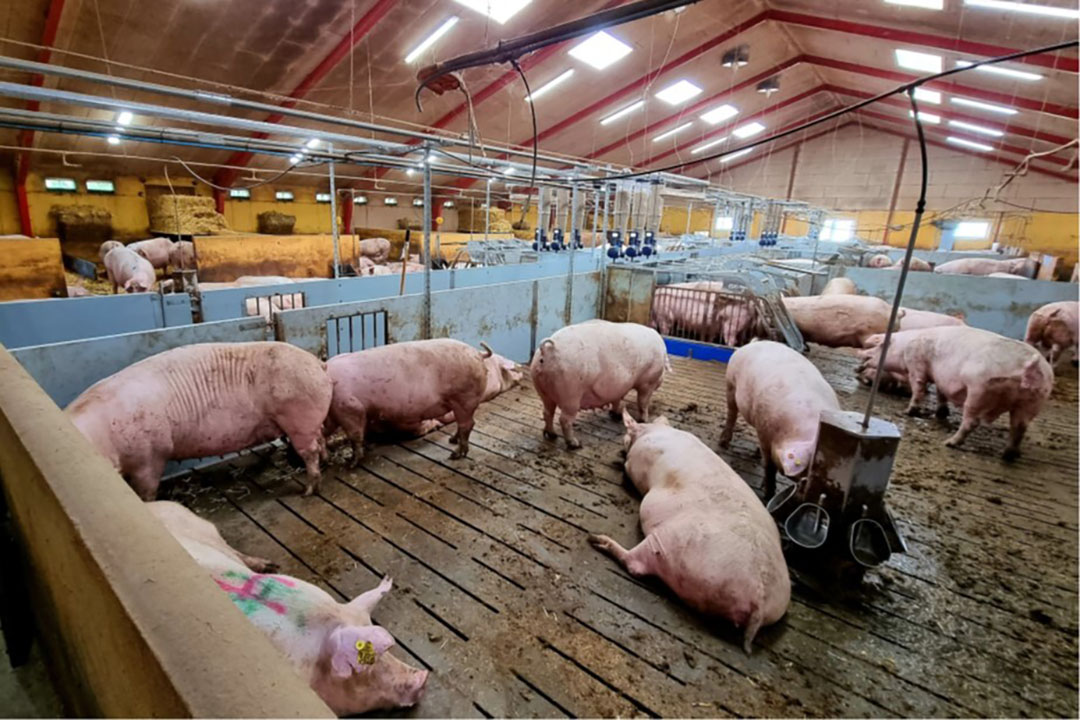 JYGA Technologies, Canadian manufacturer of the Gestal feeding system, is now available for Danish pork producers. The company says that these smart feeders help increase feed intake of lactating sows.
Danish Crown invests in new pork plant in England
Demand for cheaper bacon among Britons facing a cost-of-living squeeze has prompted Danish Crown to plan a new plant in northern England. The firm is investing 100 million pounds (US$119 million) in a new processing facility in Rochdale in the Greater Manchester area, which will use imported Danish pork. The company said that currently, roughly 60% of bacon consumed in Britain is imported. The plant will be powered by renewable energy with a capacity to produce more than 900 mt of bacon and gammon a week. Production is expected to begin in the second half of 2023.
DSM updates OVN Optimum Vitamin Nutrition guidelines
Royal DSM has announced the update of its OVN Optimum Vitamin Nutrition guidelines to deliver sustainable farming practices. The company says OVN is produced with a low environmental footprint and improves animal health and welfare by providing animals with high-quality vitamins in the optimal amount.
ADM introduces sweetening feed solutions for piglets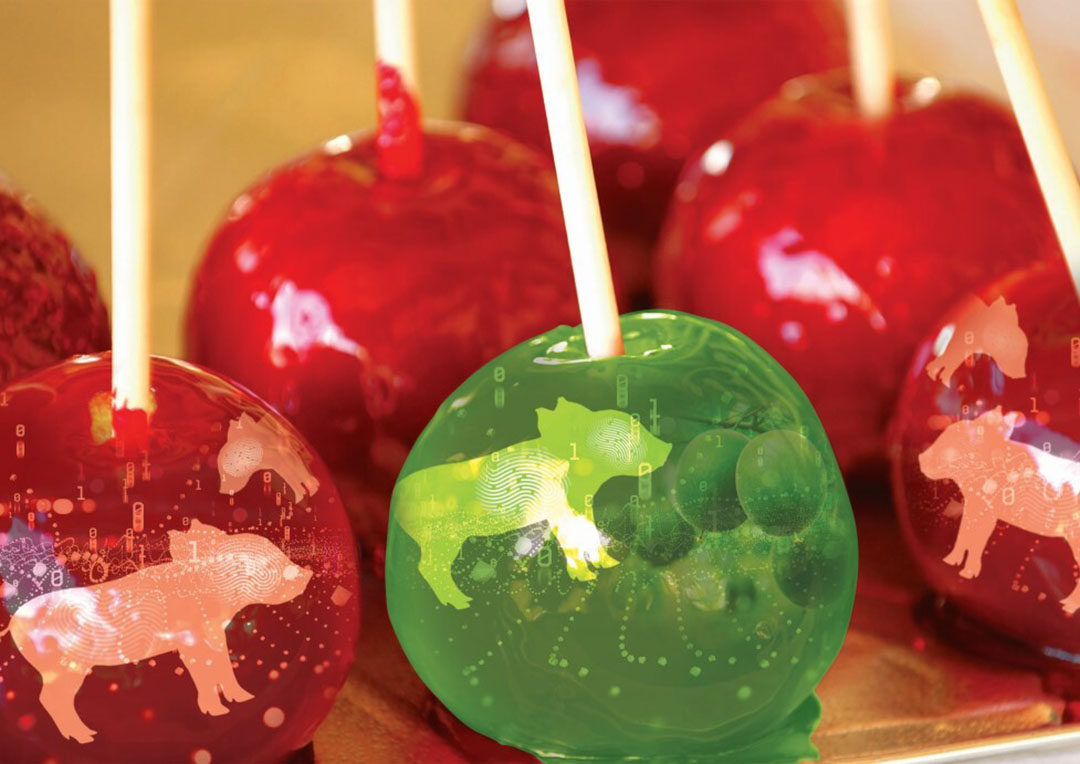 ADM has launched 2 products under its Sucram range, an in-feed sweetening solution for livestock species. Developed by ADM's global feed additives business, Pancosma, Sucram M'I Sweet and Sucram Specifeek are sweeteners designed to improve the palatability of feed for young animals – particularly weanling pigs. Both products are saccharin-free.
DSM halts animal grade vitamin A and reduces vitamin E production
With higher energy costs foreseen this winter, Royal DSM has taken the decision to halt Rovimix Vitamin A production in Sisseln, Switzerland, for at least 2 months commencing 2 January 2023. Rovimix Vitamin E-50 production will be significantly impacted as well due to its common upstream infrastructure.
PIC makes strategic investment in SwineTech
PIC has made a strategic minority investment in farm management solutions company, SwineTech. As part of the investment, PIC and SwineTech will develop a strategic relationship to explore and advance the continued development of innovative products and approaches for improving the predictability and efficiency of swine production.
Nutreco acquires the nutritional activities of Mosegården
Nutreco has announced the acquisition of Mosegården, an independent livestock nutrition supplier in Denmark focusing on minerals and animal health products for pigs and cattle. Adding Mosegården's nutritional activities to Nutreco's local livestock feed business will strengthen the footprint of its Trouw Nutrition brand in Denmark.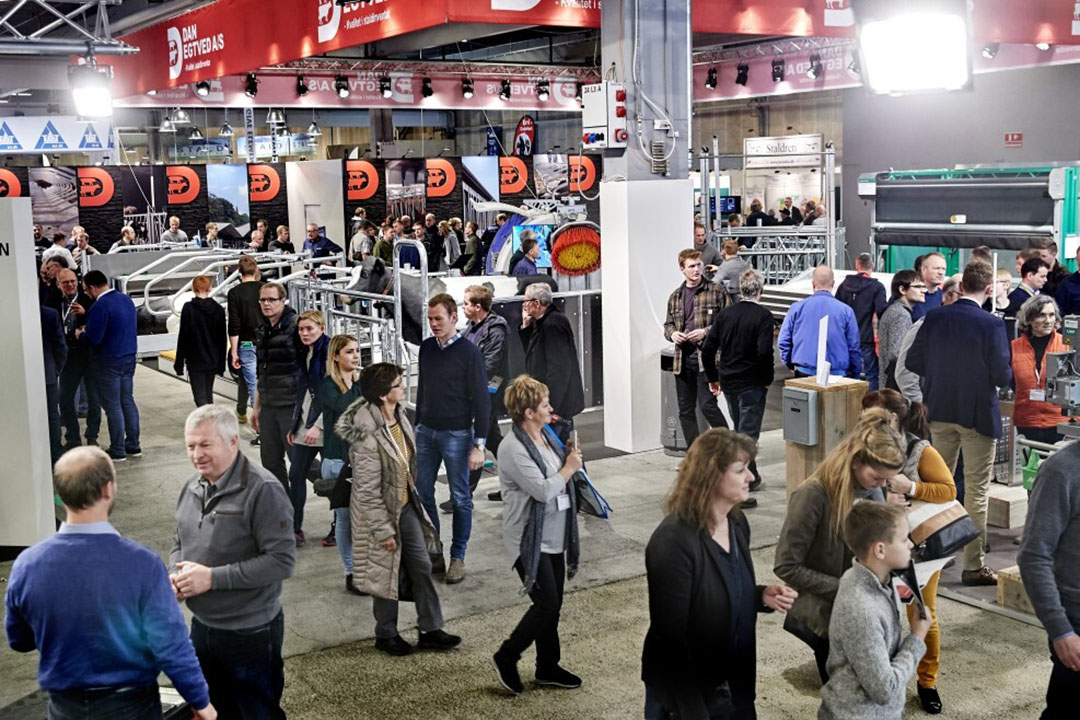 Exhibitors gearing up for Agromek
More than 530 exhibitors have secured a stand at Agromek 2022, which will be held from 29 November to 2 December at the Danish exhibition center MCH Messecenter Herning.
Alltech opens Vietnam's first organic mineral production facility
Alltech has opened its newest Bioplex plant, the first organic mineral production facility in Vietnam, and the company's 8th mineral production facility worldwide. The plant's production capacity is 7,000 metric tonnes (mt) per year. Vietnam's total feed production in 2021 was 18.5 million mt, led by the swine sector with 7.84 million mt, an increase of nearly 20% over 2020.
De Heus opens its 4th feed facility in Indonesia
De Heus Indonesia has officially opened its 4th feed mill located on an area of 5 hectares in Pier Pasuruan, East Java, with an annual production capacity of 300,000 mt. At the opening ceremony, De Heus also signed a MOU with the country's Ministry of Agriculture to cooperate in the use of corn.
CP Foods achieves 100% zero-deforestation maize supply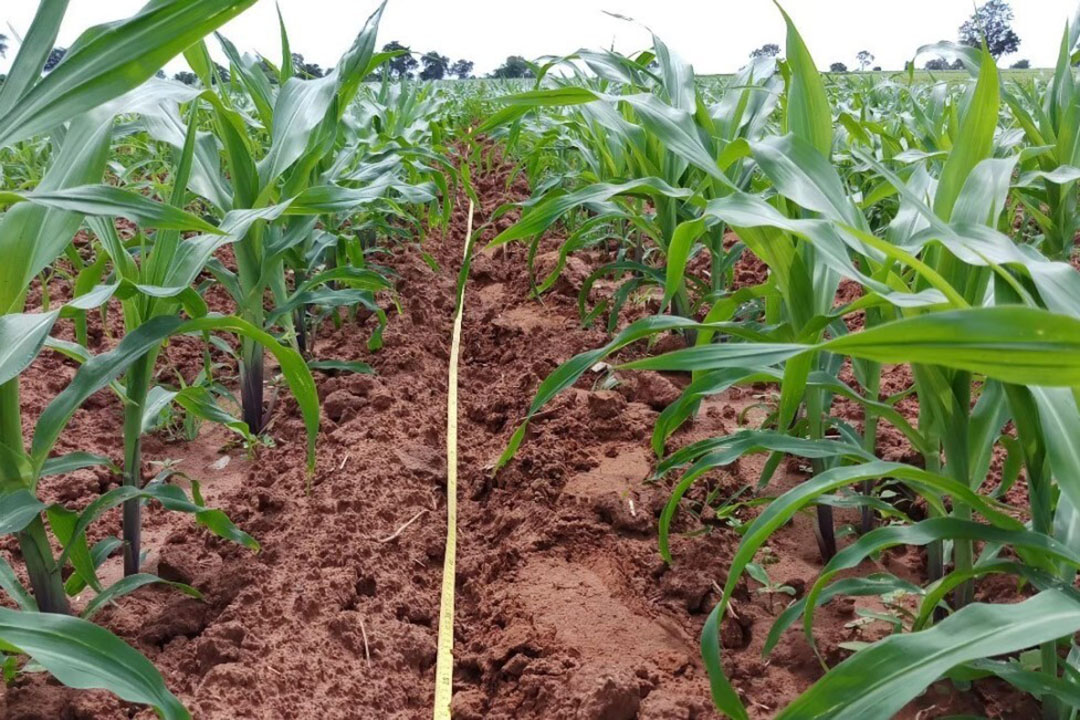 Charoen Pokphand Foods PLC confirms that the maize supply chain has met the 100% zero-deforestation target, thanks to continual efforts in achieving sustainable and responsible sourcing and full traceability. All purchased maize is grown on land with legal land deeds, in support of the United Nations Sustainable Development Goal and CP Foods policies to help farmers sustainably cope with climate impacts and protect biodiversity.
VNU Asia Pacific launches ILDEX Philippines
VNU Asia Pacific, the organiser of ILDEX Vietnam and ILDEX Indonesia, has announced a new show, ILDEX Philippines, in co-location with the Philippines Poultry Show from 7-9 June 2023 at SMX Convention Center Manila, Philippines.