Zoetis launches CircoMax in Europe
Zoetis has launched CircoMax in Europe. CircoMax is the new Porcine Circovirus type 2 (PCV2) vaccine that includes 2 genotypes (a & b), providing broader coverage and protection against PCV2 threat. The dual genotype vaccine has demonstrated protection against PCV2a, PCV2b and PCV2d.
Farm Health Guardian and NoveTechnologies merge to improve on-farm biosecurity
Biosecurity innovators Farm Health Guardian and have partnered to launch Protocol for pork and poultry producers in North America. The biosecurity management system utilises facial recognition technology for controlled access to livestock barns.
Madgene permitted license to market vaccine to pork sector
The USDA Center for Veterinary Biologics has allowed animal health company, Medgene, a license to produce and market a USDA-approved Platform Vaccine to the pork industry. The license applies to use of their Platform technology to produce vaccines addressing disease targets such as Rotavirus, Porcine Circovirus, Influenza A, and Sapovirus.
Acuity and Fast Genetics join to create AcuFast
Acuity and Fast Genetics – 2 swine genetics companies wholly owned by STgenetics – have announced their joint brand, AcuFast. The name combine the words 'accuracy' and 'fast' – 2 key components of the genetic improvement equation – but also 'Acu' for Acuity, and 'Fast' to pay homage to the 41-year-old business founded by Dr Harold Fast.
The Alltech ONE World Tour convenes in Dublin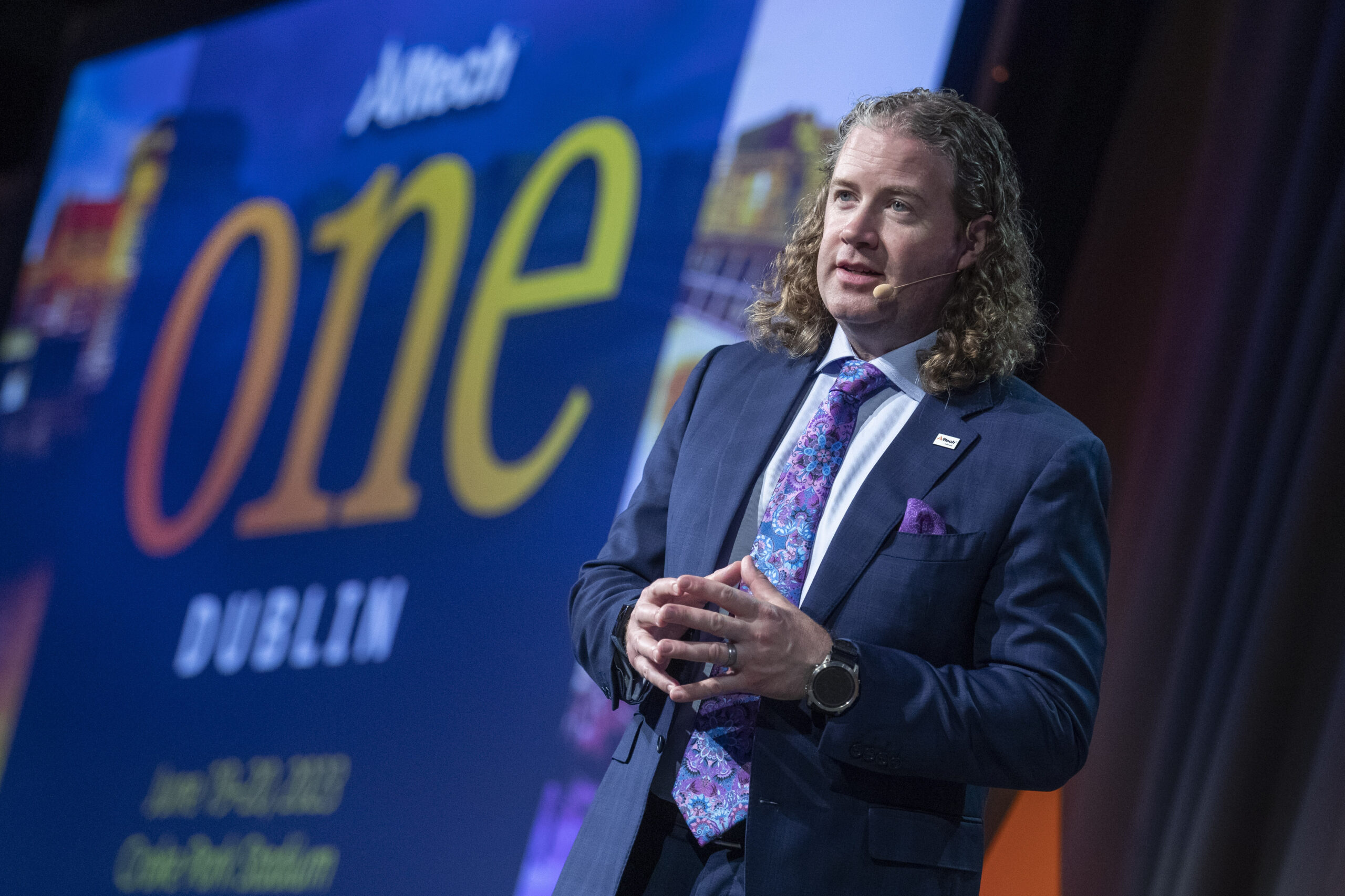 The second stop of the Alltech ONE World Tour, a series of international events bringing the ideas and inspiration of the annual Alltech ONE Conference to the world, was held in Dublin, Ireland, from 19-20 June. More than 500 international agri-food leaders met to discuss collaborative solutions and strategies for success in today's agriculture and agri-food industries. The discussions focused on topics relating to climate, conflict, consumer trends and rising costs.
Nuqo announces new affiliate in Latin America
Nuqo has announced the creation of its affiliate in Mexico, Nuqo Feed Additives Mexico, to promote and distribute its range of feed additives in Mexico and surrounding countries. The company operates in the space of micro-encapsulated phytogenics, phycogenics, enhancers and flavours.
Lallemand Animal Nutrition introduces a new brand image and website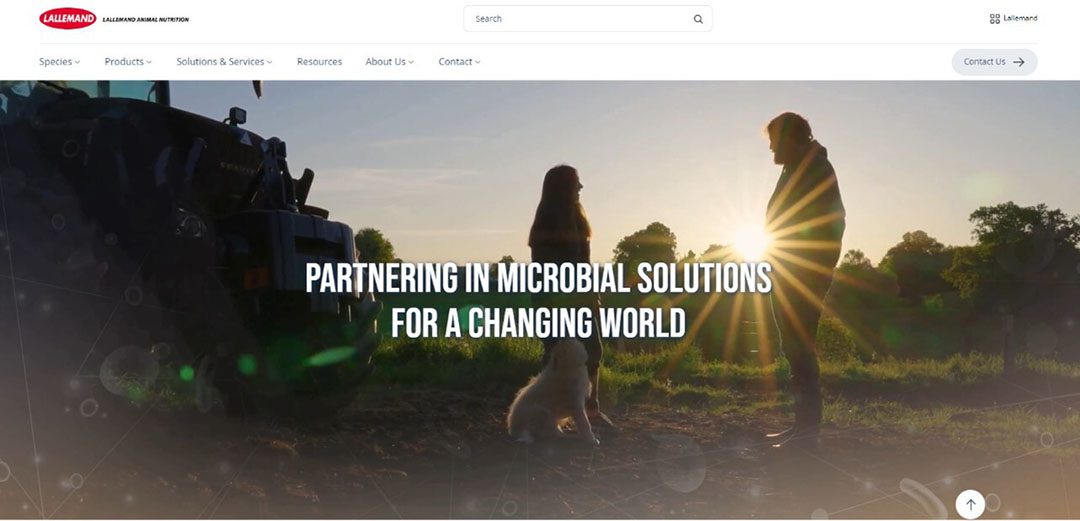 Lallemand Animal Nutrition has introduced its refreshed brand image, encapsulated in the new slogan 'Partnering in microbial solutions for a changing world'. With an enhanced design, the company says the website provides a comprehensive media library featuring technical articles, expert webinars and podcasts, which serves as an educational hub for the animal nutrition and animal health community.
DSM-Firmenich enhances Sustell platform
DSM-Firmenich has announced some enhancements to its sustainability service, Sustell. Sustell Intelligence Platform, which it says now offers simplified access and login, improved layout, simplified management of baseline data and interventions, updated footprint results, environmental impact target setting, and a business management dashboard.
Weda supplies feeding technologies for insect breeding systems to Livin Farms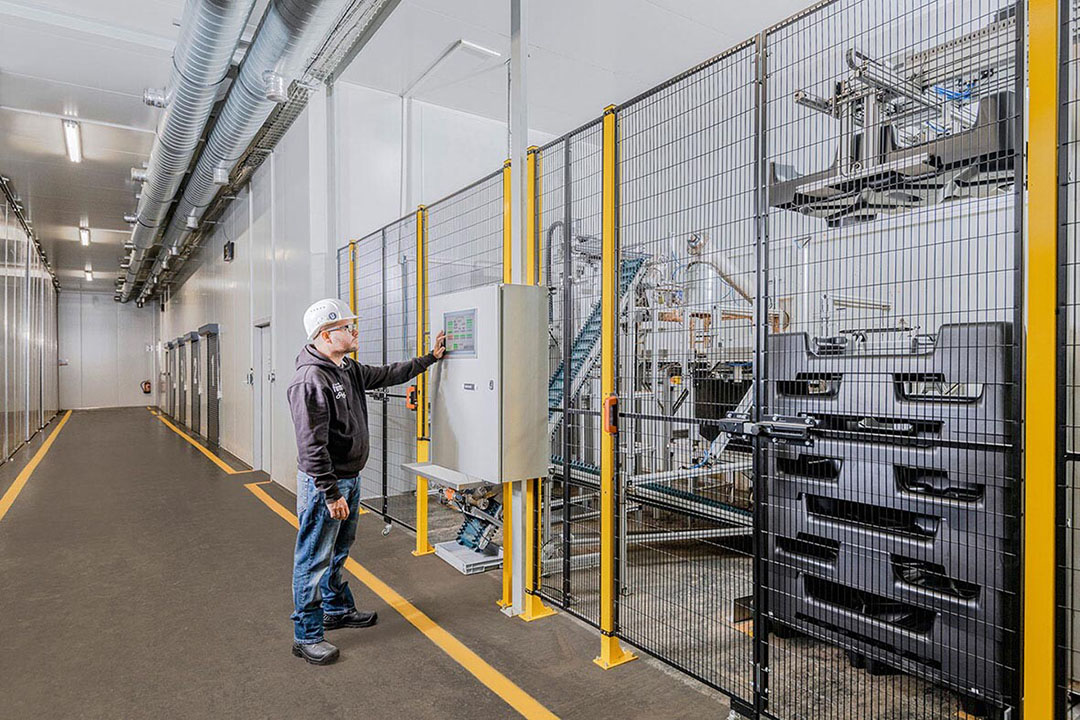 Weda Dammann & Westerkamp has sold a liquid feeding system for the larvae of the black soldier fly to the Viennese company Livin Farms AgriFood. Livin Farms is a developer and manufacturer of technologies for breeding insects. The Austrians' modular systems for industrial insect breeding serve as key technologies for the food and animal feed industries.
Kynetec acquires MQ Solutions in Brazil and Systematics International
Kynetec, a global player in agricultural and animal health data and analytics, has acquired MQ Solutions, which provides a monthly price and retailer monitoring service, tracking farmgate prices from dealers of crop protection and crop nutrition products in the most important agricultural regions of Brazil. Kynetec has also expanded its global machinery platform with the acquisition of Systematics International, a multi-award-winning global software development, data gathering and data analytics business that aggregates and reports machinery volume statistics for global closed and open data exchanges.
Industry-first all steel swine barn in South Dakota
An all steel 8,500-head Flyway sow complex gestation barn has been completed by Ag Property Solutions in South Dakota, with AP equipment and managed by Pipestone Management. A farrowing barn is still under construction on the site. The prefabricated steel offers a more bio-secure, flame-retardant and energy-efficient environment for pigs, while also being more durable and faster to build compared to traditional wood structures.
Vion announces strategic transformations
Dutch-German food company, Vion, announced various changes, one of which concerns the establishment of 2 country units, Germany and the Benelux. These monitor the purchase of livestock, the activities on location (slaughter, boning, processing, packaging) and the sale of meat. A new executive committee has also been formed, with Ronald Lotgerink as CEO and Tjarda Klimp as CFO.
DSM-Firmenich initiates patent infringement action against Haineng
DSM-Firmenich has initiated legal action in China for patent infringement against Shandong Haineng Bioengineering, asserting that certain Haineng swine compound premix containing 25-hydroxyvitamin D3 constitutes unlawful use of DSM-Firmenich patented technology.
Bioiberica commits to climate neutrality by 2050
Bioiberica, a global life science company, has pledged to achieve 100% renewable electricity by 2024, reduce greenhouse gas emissions by 30% by 2030, and ultimately, reach complete climate neutrality by 2050. The company highlighted these ambitious goals in its new Climate Strategy Report.
CP Foods promotes digitisation at tech show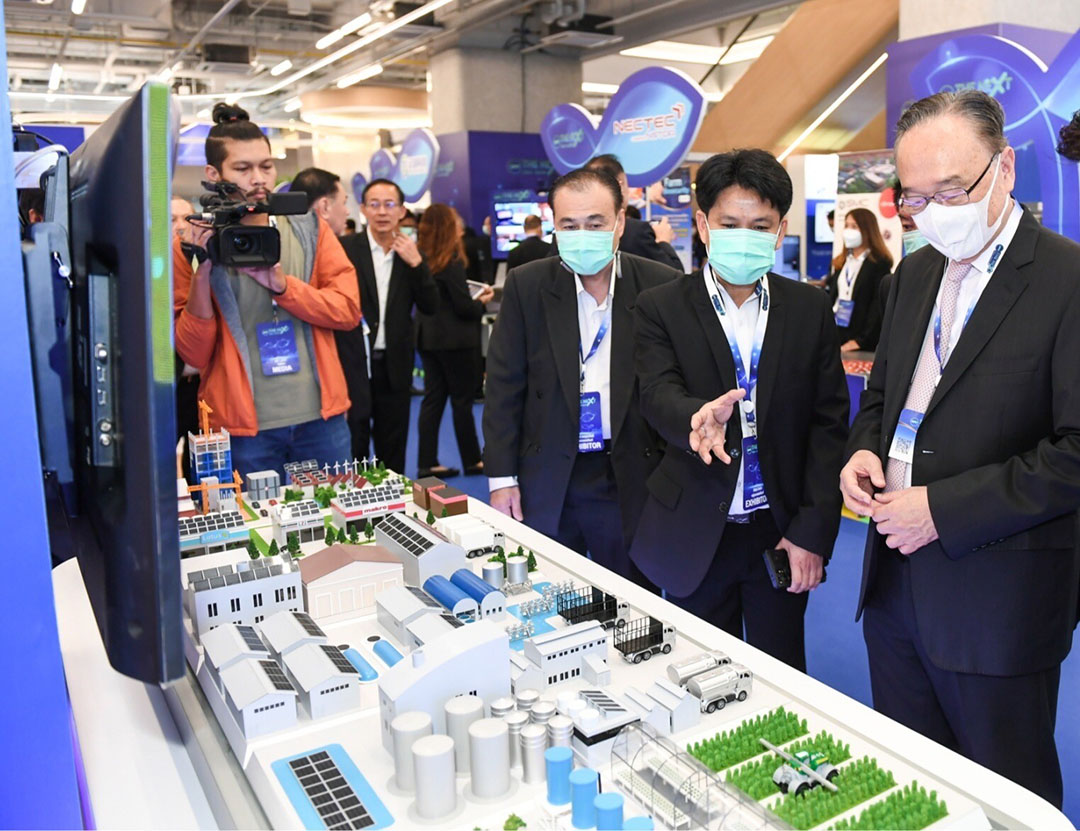 Charoen Pokphand Foods (CP Foods) hosted the 'CPF the NeXt Tech Show', an event aimed at embracing digitisation, while ensuring food security and promoting sustainability. More than 100 digital technologies, applications, and innovations for agriculture and livestock were showcased from more than 30 partner organisations across the globe.
DLG opens North American office
The DLG (German Agricultural Society) has established its first DLG representative office in North America. Located in Saskatoon, Canada, the office will be managed by Brad Michnik who has been appointed sales representative. Michnik brings more than 30 years of agricultural experience including farm equipment expertise to his role.