Free farrowing at new Topigs Norsvin nucleus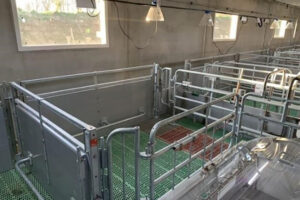 A new nucleus farm in Manitoba, named Innova Canada, is the latest expansion in the breeding structure of Topigs Norsvin and will be the main location for breeding the Z-line, one of the lines of the TN70 sow. This is the biggest investment in the company's history. The new nucleus works with group housing in gestation, but also with a free farrowing housing system.
EuroTier 2022 to focus on the transformation of animal farming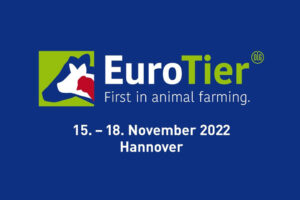 'Transforming Animal Farming' is the theme of EuroTier 2022, reflecting on the changes currently embracing the livestock sector. The trade fair will take place from 15-18 November 2022 at the Hanover Exhibition Grounds in Germany. The focus is on animal welfare, animal health, sustainability, emissions, genetics, husbandry, feeding, digitalisation, management, processing, and direct farm sales.
AP launches ventilation video series for swine producers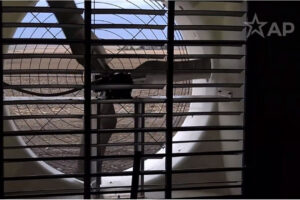 AP, the swine equipment brand of AGCO, has developed a new ventilation video series. The series consists of 14 brief videos and covers a range of topics, including the 3 most common ventilation mistakes and how you can fix them, tips to avoid ventilation failures, and using ceiling inlets to create the best environment for your pigs.
Cargill releases 2021 world mycotoxin report
Cargill's study analysed more than 328,000 samples across more than 150 global feed plants, on-farm samplings, and storage locations in 54 countries. The report highlights key global trends and interesting findings, for example, 72% of analyses were contaminated with at least 1 mycotoxin.
Agrimprove scientifically confirms endotoxin binding capabilities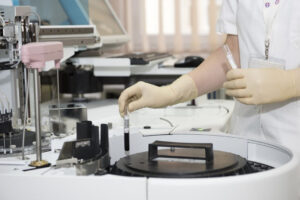 At the end of 2021, Royal Agrifirm Group's functional feed ingredients brand, Agrimprove, in collaboration with Ghent University, completed a research study on its toxin binding solutions and scientifically demonstrated endotoxin neutralising capabilities ex vivo. Endotoxins negatively affect milk production in lactating sows and are seen as co-factors to diarrhea in the weaning period.
DLG becomes co-owner of Enorm Biofactory
DLG will become a new major shareholder of Enorm Biofactory, which has raised DKK 370 million (€50 million) that will be invested in the establishment of the largest commercial insect production in Scandinavia. The new 24,000 sqm factory is scheduled to be completed in the beginning of 2023 and is expected to deliver 11,000 tonnes of insect protein for animal feed per year.
Phileo's SelSaf to be produced in Spain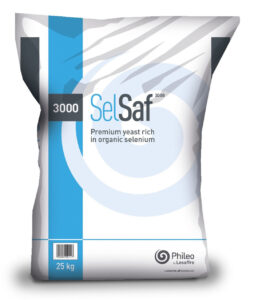 Phileo by Lesaffre is investing in a new factory in Valladolid, Spain, for the production of Selsaf, Phileo's nutritional solution that is enriched in organic selenium. Construction of a new factory has begun. The company claims that Selsaf helps the body fight against oxidative stress and boosts natural defenses of animals.
DSM launches HiPhorius
Royal DSM has launched of its 4th-generation phytase, HiPhorius, for swine, poultry, and aquaculture. According to DSM, by increasing phosphorous digestibility, HiPhorius adds value for the farmer while reducing the environmental footprint of animal production.
Bioiberica extends animal nutrition partnership with Mill Tech in Korea
Bioiberica has announced a strategic agreement with Mill Tech for the exclusive distribution of Palbio in South Korea. Palbio 50 RD is a hydrolysed protein range in the form of L-α-amino acids and bioactive peptides marketed to positively affect the intestinal health of young animals, improving digestion and feed intake in pigs, poultry, and fish.
AgriFuture Conference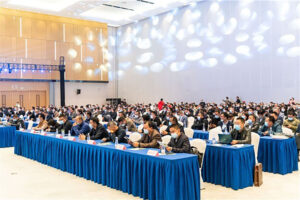 The AgriFuture Conference, powered by Eurotier China, was held in Nanjing, China, on 19 October 2021. This in-person agricultural event attracted over 600 attendees from 10 countries. Over 20 speakers from China and worldwide addressed topics such as the latest global agricultural policies, industry dynamics, market demands, and related solutions.