Apiam AH to build viral vaccine laboratory for livestock
Having been awarded a US$700,000 grant, Australia-based Apiam Animal Health will build a new viral vaccine laboratory targeting emerging viral pathogens. The new laboratory target a range of endemic and emerging viruses including Japanese Encephalitis, currently affecting the domestic pig segment. Completion of the project is expected by 2025.
Henke-Sass, Wolf launches Epig app
German-based manuracturer of medical equipment Henke-Sass, Wolf (HSW) has released its Epig App APP 2.0 as an enhancement of Epig, the needle-free intramuscular vaccination device. The upgrade comes with an app that enables easy gathering information like which treatment was done, at what dose, when and in which group of pigs.
Cargill expands capabilities of Global Animal Nutrition Innovation Centre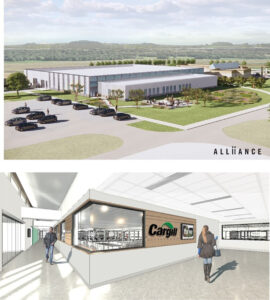 With a US$50 million investment, Cargill is expanding and renovating its Global Animal Nutrition Innovation Centre in Elk River, MN, United States. Along with a facility in Velddriel, the Netherlands, and the soon-to-be-operating Changrong R&D centre in China, the Elk River site serves as a hub of the company's global network of 15 animal nutrition research and technology application centres.
Designed to serve dairy, poultry, swine and aqua nutrition customers and the testing needs of other Cargill businesses, the company will upgrade animal facilities including a new dairy innovation unit, construct a larger on-site feed mill, create a visitor's space, and build a laboratory for nutrient research and development. The site has been operational for Cargill since 1958, and the upgraded facility that will open in 2023.
HKScan, Topigs Norsvin and Agrifirm start cooperation in Finland
HKScan, Topigs Norsvin and Royal Agrifirm Group have signed an agreement to set up a research and trial farm at the Yli-Simola pig farm in Finland. They aim to develop best practices in pork production and will focus on improving welfare of pigs, reducing environmental impact, increasing profitability and optimising carcass quality.
Beneo invests €50 million in pulse processing plant
Manufacturer of functional ingredients, Beneo, has announced a €50 million investment in a new pulse processing site in Offstein, Germany. The site will produce protein-rich pulse ingredients for food and animal feed, focusing initially on protein concentrate, starch rich flour and hulls from Faba bean.
CCPA group launches Thermo range to combat heat stress
CCPA group, based in France, has developed the Thermo range of nutritional solutions for specific species to strengthen the natural systems involved in evacuating heat by helping improve gut integrity, offset electrolyte, and stimulate ingestion. Included in the range is Farm-e-Val, a digital service that relies on temperature and humidity sensors installed in the barn, as well as Chorus, a new thermal comfort indicator.
New complementary feed for zinc-free weaning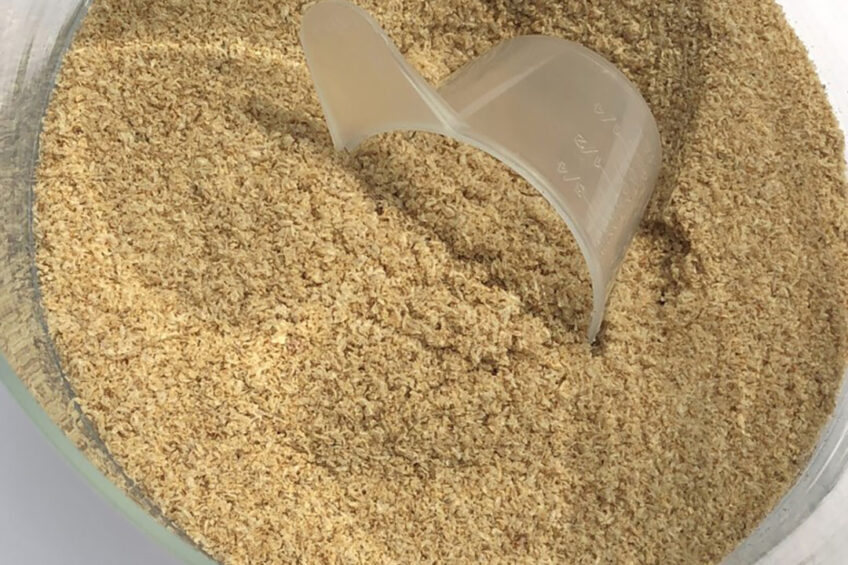 The newly developed and patented complementary feed by Biofiber Damino, TandeMate, has been tested as an alternative to zinc oxide in Danish pig herds, without causing diarrhoea or reduced daily weight gain. The product is composed of fibres, fermented willow extract, yeast extract, and coconut oil with a high content of bioactive substances which have an anti-inflammatory effect and a positive effect on the microflora in the gut.
Swinco announces improvements to feeding system
The Netherlands-based pig nutrition consultancy company Swinco announced further developments and improvements to its cup system, enabling better accessibility for newborn piglets. The cup is lower and the diameter at the top is larger, allowing the piglets to reach it easily. Moreover, the cup does not overflow due to the float nipple, so that there is no wastage. These cups are also easy to close.
New brand launch for UFAC-UK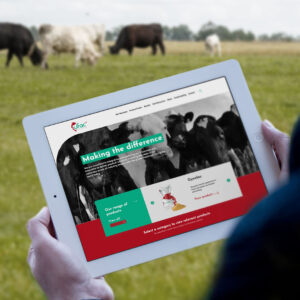 Operating across the ruminant and monogastric sectors, UK nutritional supplement manufacturer and supplier to the animal feed industry, UFAC-UK, has launched its new-look branding and website.
CP Foods saves water
In 2021, by applying the principles of reducing, reusing and recycling, Charoen Pokphand Foods (CP Foods) reduced its average water withdrawal per unit of production by 43% compared to 2015. The company reused and recycled 44% of water used.
Choice Genetics supplies pigs to Uganda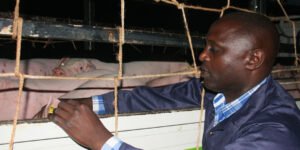 In Uganda, a pork farm has received a newly imported swine breed of grandparent maternal lines and commercial boars from genetics company Choice. They are expected to give birth to many more piglets and for a longer period of time compared to the local breeds.
Peroxide product for drinking water got OMRI Listed
Denmark-based peroxide company HPNow shared that its product Peroxide UltraPure, generated by the HPGen generator, has been listed for use as a plant disease control or as an algicide, disinfectant, or sanitiser by the Organic Materials Review Institute (OMRI). HPGen uses water, electricity, and air to generate the product, which can be used in the treatment of organic produce and its irrigation water, as well as in livestock drinking water.
Smithfield Foods unveils automated distribution centre
Smithfield Foods and Lineage Logistics have opened a distribution centre in Olathe, KS, United States, which spans nearly 565,000 m2 with over 62,000 pallet positions. The facility, which is one of the largest temperature-controlled layer-picking systems worldwide, has 18 automated cranes. The robotics and software fully automate over 97% of the product movement. Smithfield Foods was also recently awarded the 2022 Manufacturing Leadership Awards by the Manufacturing Leadership Council, a division of the National Association of Manufacturers (NAM), for projects furthering sustainability across the company's value chain and industry.
Vostermans Ventilation introduces new Multifan line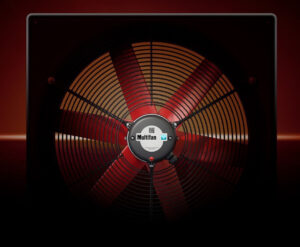 Vostermans Ventilation has presented its new (50 Hz) Multifan line of Multifan tube mounting and panel fans. The company says that extensive R&D has resulted in the creation of the new Multifan line, with fans that are both energy-efficient and reliable. The new fans feature a new design, a smaller motor, and an optimal motor-impeller combination.
The largest fair of animal protein production chains in Latin America returned in April, reaching its 21st edition. The AveSui Poultry, Pigs and Fish Latin-American Industry Trade Fair was held from 26 to 28 April in Medianeira, Paraná. More than 3,000 visitors visited the site daily with more than 100 national and international exhibitors confirmed.